Our Favorite DC Camping Spots of 2019
Apartment living, especially when it's at The Vintage, is always a blast. But what's better than getting out of the city for a day and becoming "one with nature"? And, it's even more fun knowing that at the end of the weekend you can come home to a cozy bed and a hot shower in DC!
This Spring, get ready for some great outdoor adventures at just a few of our favorite camping spots in the area.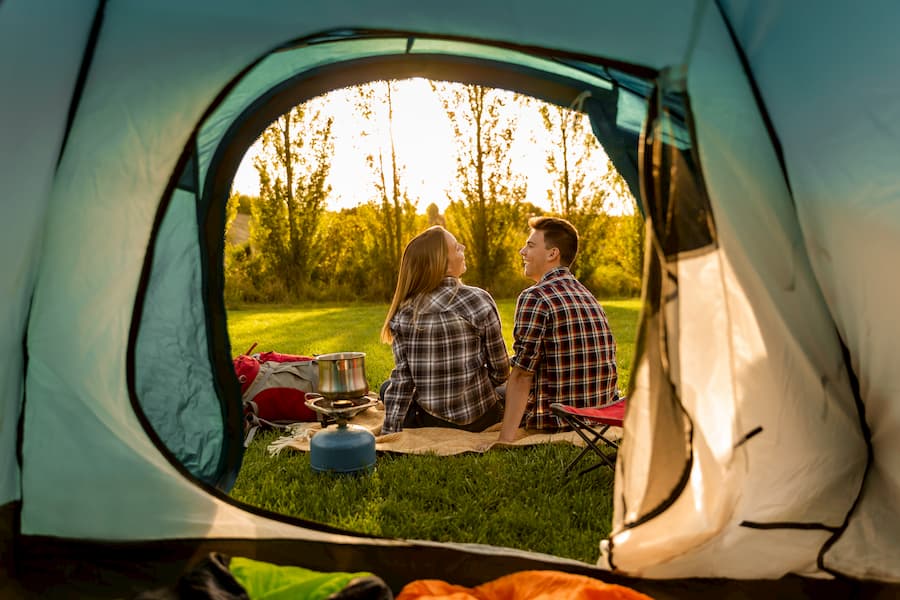 Pohick Bay Campground
Take a little trip just an hour from the Vintage and enjoy camping right outside the city! Pohick Bay Campground is a gorgeous camping spot just 22 miles outside of Washington DC, making it a quick and easy weekend drive.
The campground has both campsites and cabins, so if you're feeling like more of a glamper than a camper, this is a great spot for you.
Pohick Bay also has a children's water park, making it a great spot for the whole family to enjoy! Bring your inner tubes and your bathing suits and make a splash at the family fun park.
Hillwood Camping Park
Hillwood is another hidden gem outside DC. This beautiful, wooded campground is 35 miles from the Vintage, making it a nice option for a weekend getaway.
The campground offers both short term and long-term stay options, so if you're looking for somewhere for a family Spring Break trip, this is a good choice. Hillwood has campgrounds that offer full-service hookups, as well as more primitive choices.
Whether you're a seasoned camper or new to the camping game, this is a nice location near the Vintage.
Oak Ridge Campground
Oak Ridge is a fabulous spot for a family vacation! This campground has restrooms and running water, making it a great choice for those who like to camp in comfort.
A little farther out, Oak Ridge Campground is 41 miles away from The Vintage and is easily accessible by I-95 South.
Not only is Oak Ridge right in the middle of the beautiful Prince William Forest, but there is also a lot of history close by! Take a look at Depression Era log cabins which have been preserved by the park service.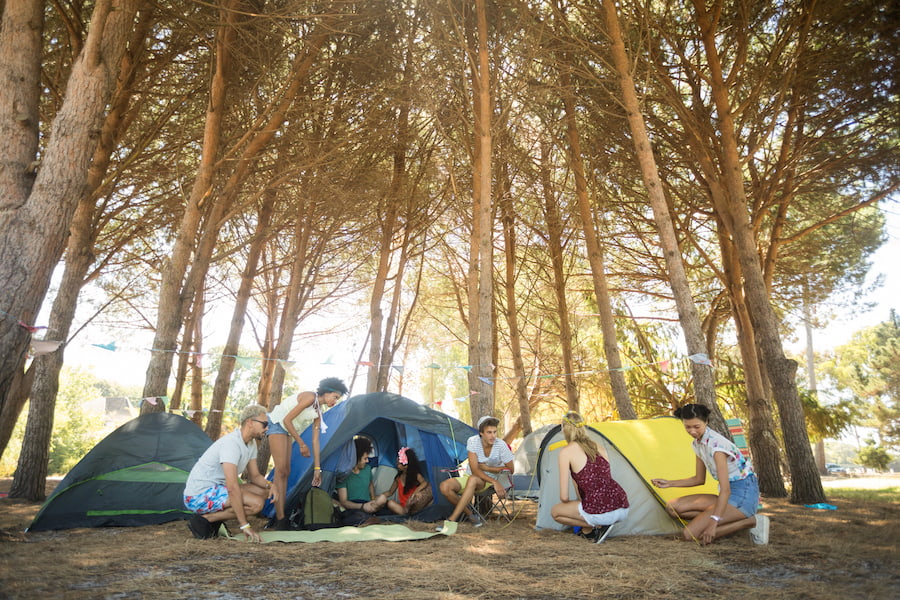 Greenbelt Park
Wanting to camp further up North? There are plenty of great sites up that way too! Greenbelt Park is a beautiful Maryland campground.
Greenbelt Park is located a mere 11 miles from The Vintage on 16th. Its convenience and its 174 campsites make it a wonderful choice for those looking to spend a night away from home.
The campground offers four different hiking trails, with different lengths and levels. No matter what your hiking ability is, there is a trail for everyone!
Robert C. McDonell Campground
This campground has a long name and a long list of reasons you should visit it, too! The Robert C. McDonell Campground is 12 miles from the Vintage and is a straight shot down I-495.
Spend a weekend living off the land in one of the campground's seven primitive campsites. There's no running water, so make sure you pack plenty to drink!
Each of these campgrounds are walk-in too, so you'll need to pack light. No one wants to carry half their apartment to their site!
Whichever option you choose, we at The Vintage know there's a great space for you to enjoy a moment away from the city. And, we'll be right here welcoming you home when you get back. Give us a call and we'll make sure the place you come home to truly is home sweet home.