There's A New Coffee Shop In Town: Elle of Mt. Pleasant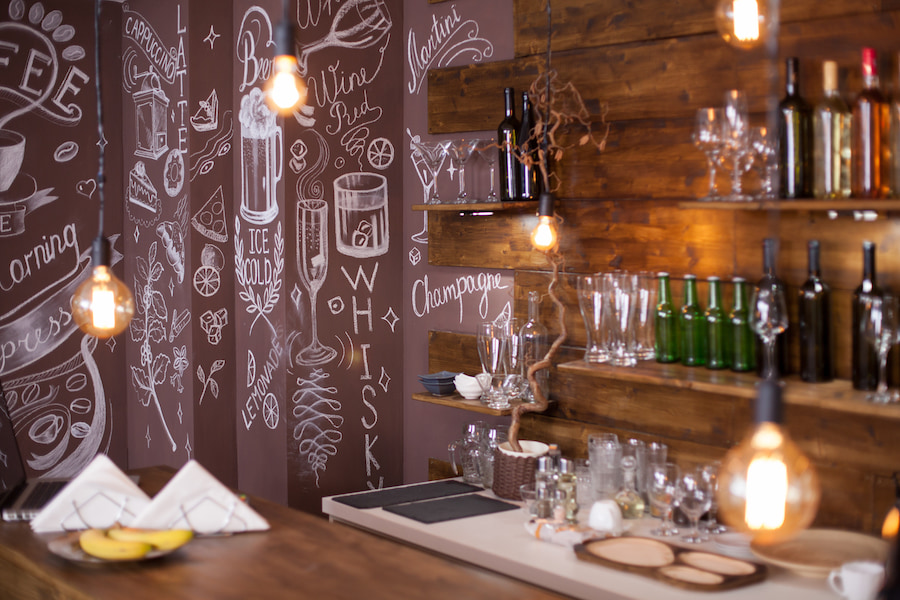 When beloved Mt. Pleasant establishment Heller's Bakery closed its doors in 2014 after 80 years of operations in the same location, the local community was crushed. Opened in 1928 by German immigrants, Heller's was more than just a staple: It was a pillar.
Now, newcomer Ellē has moved into the old bakery's headquarters, and it's doing its best to both honor its predecessor's legacy and carry on the tradition as Mt. Pleasant's new go-to bakery.
Pronounced "Ell-ee," the new bakery, bar, coffee shop, and restaurant owned by Paisley Fig founders Lizzy Evelyn and Nick Pimentel features baked goods and plenty of creativity. The restaurant's offerings are a true homage to local, from the ingredients used to prepare its dishes to the coffee served and the talent behind its imaginative and ambitious menu.
Listed in the number two spot on Eater's "The 17 Hottest Restaurants in D.C., April 2018" list, here are some of the best things Ellē is bringing to the Mt. Pleasant area.

The Talents of Skilled Local Chefs and Staff
Founder and pastry chef Lizzy Evelyn studied culinary arts at the L'Academie de Cuisine and has served at Washington, D.C.-area establishments like the Grand Hyatt Hotel in Downtown, Café Saint-Ex, and Bar Pilar. She started wholesale bakery Paisley Fig — which now resides in the Mt. Pleasant Street space — after five years as Café Saint-Ex and Bar Pilar's pastry chef. Her husband, Nick Pimentel (previously at Bad Saint and Room 11), co-owns the restaurant.
The Ellē staff has substantial experience at Michelin-starred restaurants. Heading the kitchen is executive chef Brad Deboy, who previously served at Blue Duck Tavern and Vidalia and has created the dinner service's vegetable-filled, eccentric menu. He works with house-fermented ingredients and selections of the bakery's bread, resulting in a plethora of original offerings with a little something for everyone. Deboy is from Miami, where he cooked a little bit of everything, and he's brought those influences and experiences with him.
Additionally, Chris Yates (formerly of the Blue Duck Tavern and The Dabney) and Demetri Mecheli (from Tail Up Goat) serve as Ellē's sous chefs. Sean McPherson (previously of the Columbia Room and Room 11) runs the bar, and Alaina Dyne (who worked at Little Serow and Komi) acts as both service director and sommelier.
A Tribute to Long-Standing Local Traditions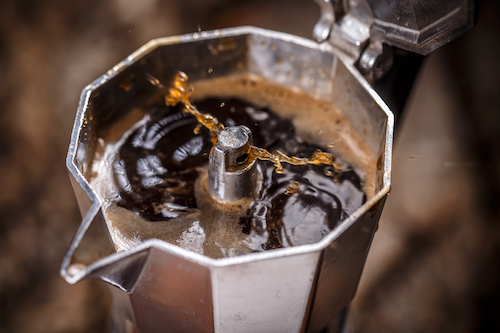 Heller's Bakery boasted a prominent position in Mt. Pleasant for eight decades, often featuring lines of repeat guests waiting to enter and collect their baked treats. It was helmed by several owners, the first being founder Ludwig Heller and the final in brothers Aleks and Lambros Duni. Like the German bakery before it, Ellē serves pastries and offers customized cakes for special occasions like weddings, birthdays and anniversaries.
Heller's Bakery was run over-the-counter when it first started out, but various owners added seating, tables, Wi-Fi connectivity, and a community news bulletin board to keep patrons connected. Ellē offers daytime pastries and coffee service through Paisley Fig throughout the day, then switches to a full-service dinner menu in the evenings. It aims to be the place where community members still want to come for a pastry, coffee, special event, or a night out, offering an assortment of fresh bread, wine, and artisanal plates designed by its staff of skilled chefs.
As an added homage to the building's history, Ellē has kept the iconic Heller's Bakery sign above its door, illuminating just the middle "ELLE" in the Heller's name. The new establishment's name features two notable influences: a nod to the original space, and a tribute to Evelyn's grandmother, Ellie, from whom she learned many recipes. The interior is a modern take on Heller's original 1920s design and even makes use of its 25-year-old convection oven.

Assorted Baked Goods and Local Coffee Selections
Ellē's bakery features a rotating selection of Paisley Fig pastries. Cakes, doughnuts, focaccia bread, meat pies, muffins, sandwiches, scones, turnovers and more. They also offer a wide variety of bread such as baguettes, country sourdough and a different daily bread for each day of the week. Honey spelt on Mondays, fennel raisin on Tuesdays, buckwheat on Wednesdays, sesame wheat on Thursdays, corn grits on Friday, seeded multigrain on Saturday, and caraway rye on Sundays. It also offers whole cakes, single-serving cakes, customizable cake design for special occasions, and coffee from Washington, D.C.-based Small Planes Coffee.
The bakery remains open even during dinner hours, allowing guests to swing by for dessert or to grab some bread or other items on their way home. Its offerings are made 100 percent from scratch with all-natural, fresh, local-when-possible ingredients.
Delectable Dinner Options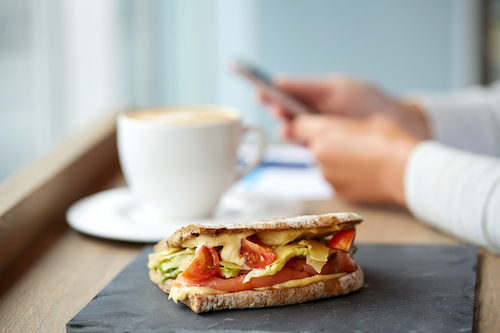 Dinner begins at 5 p.m. Wednesdays through Mondays and presents a menu that changes throughout the year. Smaller plates and appetizers might include spicy farm apples with toasted pumpkin seeds, potato croquettes, salads lamb tzatziki with pickled red onion, charred broccoli salad with mustard green pesto and sourdough croutons, spring tartine with lemon ricotta, and grilled kimchi toast, among many others. Heartier dishes and entrees on the list range from whipped tuna confit with house-made Parisian ham or a clam spaetzle with zesty breadcrumbs to roasted pork belly and gnocchi or prime rib with miso butter.
The selections at Ellē's full-service restaurant aim to offer a little bit of everything, featuring a lot of local and house-made bread, sauces, fermented items, and more. Though initially offering vegetarian-only offerings, it has since expanded to meats and fish like duck, prime rib, tuna and more. Ellē also has a mission to run a waste-free kitchen, with staff turning vegetable scraps into vinegars, among other solutions.
Living Up to a Legend
Though it may have entered Mt. Pleasant with big shoes to fill, it's clear Ellē is doing its best to live up to its predecessor's reputation and influence. With plenty of baked goods, dinner items, wines, and more to explore, the bakery, bar, coffee shop, and restaurant is open for business and ready to make a positive impact on the area.
Residents of the Vintage can walk there in under five minutes, just take Lamont St to Mount Pleasant St, make a right and you'll see Ellē on the right. We encourage you to swing by; there's a good a chance it'll become your number one stop for coffee, pastries, and more.
For more information about Ellē, visit the website, email [email protected] or call (202) 652-0042. Ellē can be found at 3221 Mt. Pleasant Street NW, Washington, D.C. 20010.