How to Get In Shape In Mt. Pleasant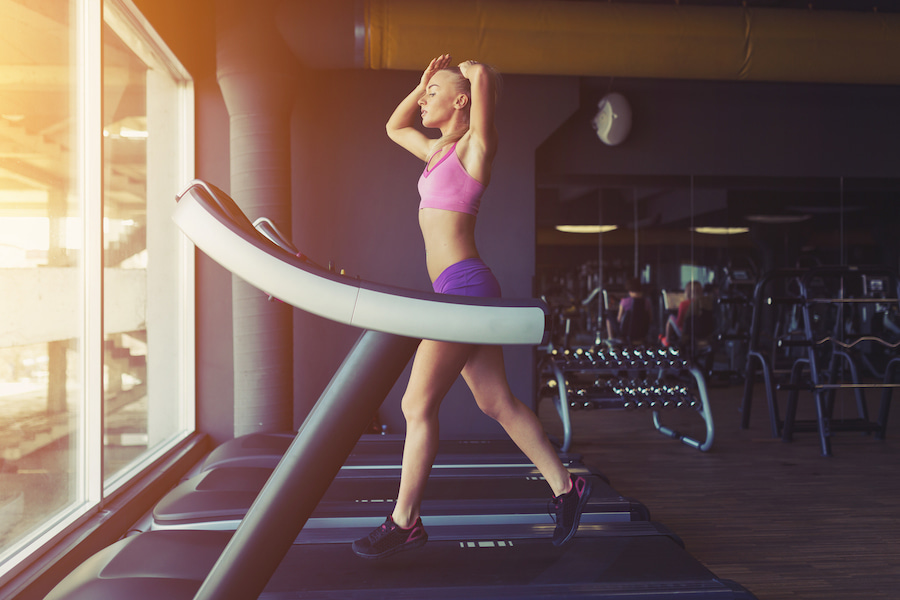 Those pages-long lists of New Year's resolutions might be pretty far in the rearview mirror by now, but that doesn't mean it's too late to get started on a healthier version of you.
Our residents at the Vintage enjoy 24-hour access to our on-site fitness center, but the community has so many ways to stay active, we wanted to highlight how Mt. Pleasant apartment dwellers can get in shape both at home and throughout the neighborhood.
With plenty of fitness centers, gyms, yoga studios, sports clubs, fitness classes, hiking options, running groups, wellness centers, and other heart rate-raising activities with which to get involved in the Mt. Pleasant area, there's something for everyone who's looking to get fit.
Best of all, the region is also home to a growing list of juice bars, salad bars, and other healthy food options that can prove helpful on your health and wellness journey.
If you're just starting to get involved in the Mt. Pleasant fitness scene, here are a few options that will jumpstart your search.
1. Join a gym, fitness center or sports club.
"More than your normal, everyday neighborhood gym," this fitness center boasts access to high-level functional training. It focuses on accommodating all fitness levels and helping attendees achieve a full range of functional fitness for leaner, stronger bodies. Fit 360 DC also offers Pilates, boxing and kickboxing, high-intensity interval training, yoga, and other classes.
One of the first 50 CrossFit gyms, CrossFit DC is known for its challenging workouts, experienced coaching, and supportive membership community. It believes in commitment to goals, positive attitude, and hard work to achieve results, and offers a variety of programs toward that end.
2. Take a spinning or specialized fitness class.
The Academy for Body Efficient Tactical Arts, the BETA Academy is home to a variety of martial arts forms. The school strives to help members and students find physical, mental, and spiritual strength through the martial arts, offering classes in Muay Thai kickboxing, Brazilian Jiu-Jitsu, mixed martial arts, kids' martial arts programs, and more.
A cycling studio chain that boasts an experience that's more than just a workout, SoulCycle provides a 45-minute indoor spinning class with high-intensity cardio, muscle-sculpting strength training, and rhythm-based choreography.
3. Stretch and restore at a yoga or Pilates studio.
Boasting "A welcoming, fun place to grow in your practice," this yoga and wellness studio was founded on the idea that when life twists you into knots, yoga strengthens, stretches and unwinds. It provides a welcoming, open atmosphere for yoga students of all levels, accommodating the newest beginners and the most practiced yogis alike. Past Tense offers beginner yoga, yoga flow, foam rolling therapeutics, lunch and happy hour classes, children's yoga, Pilates, prenatal yoga, yoga for seniors, and more.
This wellness facility promotes family health and wellness through integrative therapies for both the body and the mind. Its offerings include massage therapy, psychotherapy, yoga therapy, acupuncture and Chinese medicine, and wellness class, all of which work together to help you find your optimum level of health.
This intensified Pilates studio combines a zen atmosphere, traditional Pilates moves and resistance training to help class attendees develop long, lean and strong muscles. The 50-minute class contains high-intensity, low-impact, slow and controlled movements to tone and strengthen.
4. Run and get involved in outdoor activities.
If you're looking to get your heart pumping, and also get outside for some fresh air, running might be the perfect exercise for you. Jog in and around the Mt. Pleasant area, or visit Rock Creek Park for its trails, greenery, historic sites, forts, picnic areas, rock climbing, creeks, and plenty of other great sights, all of which guarantee a scenic running experience.
Not sure how to get started? The area is also home to several running clubs, like the DC Capital Striders Running Group, which caters to groups of all skill levels and can help you find your perfect pace. These clubs often have regularly scheduled runs that you can join at your convenience, and sometimes train for events like half- and full-marathons — just in case you decide you love running.
5. Join an adult sports league.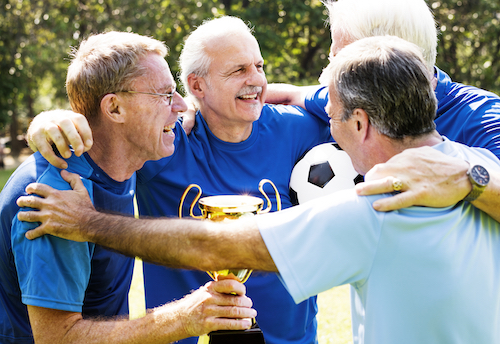 For those who are more into playing sports, the Mt. Pleasant area is home to a variety of seasonal sports leagues for adults. The most common are for sports like basketball, softball, soccer, volleyball, kickball, and football, offering you the option to engage in physical activity, enjoy a sport of your choice, try a new sport you've never experienced, and meet some of your neighbors in the process.
Some leagues require tryouts, but others accept participants of all skill levels. Some do not require lengthy time commitments, and others provide opportunities to engage in more out-of-the-box options, like Wizard Kickball, kickball and flip cup games, Skeeball, and other fun activities.
6. Test and decide what works for you.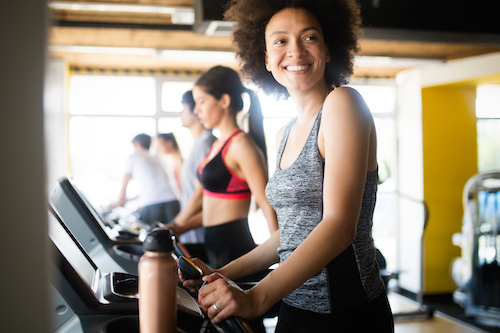 Still not sure which option is right for you? Your best bet is to test several options before you commit. Not every fitness program is right for everyone, and a big part of sticking to your health and wellness goals is choosing the options that you enjoy most.
There are nearly infinite combinations of fitness options in the Mt. Pleasant area, and a lot of health and wellness centers will let you drop in for a session to test the facilities before committing to a recurring monthly membership plan. Take a spin class at a spin studio, or spend a few hours on a trail run with a local running club. Go for a long hike one day, then hit a yoga or Pilates class to see if that might be your thing.
Even better, ClassPass is available in Mt. Pleasant. The fitness pass membership program allows you to pay a monthly fee for a set number of classes, then drop in to redeem them at participating studios. This means you'll have the option to explore many fitness and health options throughout the region, get fitter by the day, and enjoy the added benefit of no commitment to a single gym or fitness location. It doesn't matter which fitness style you choose, though. The most important thing is just to get moving.