Everything You Need to Know About the Mount Pleasant Farmers Market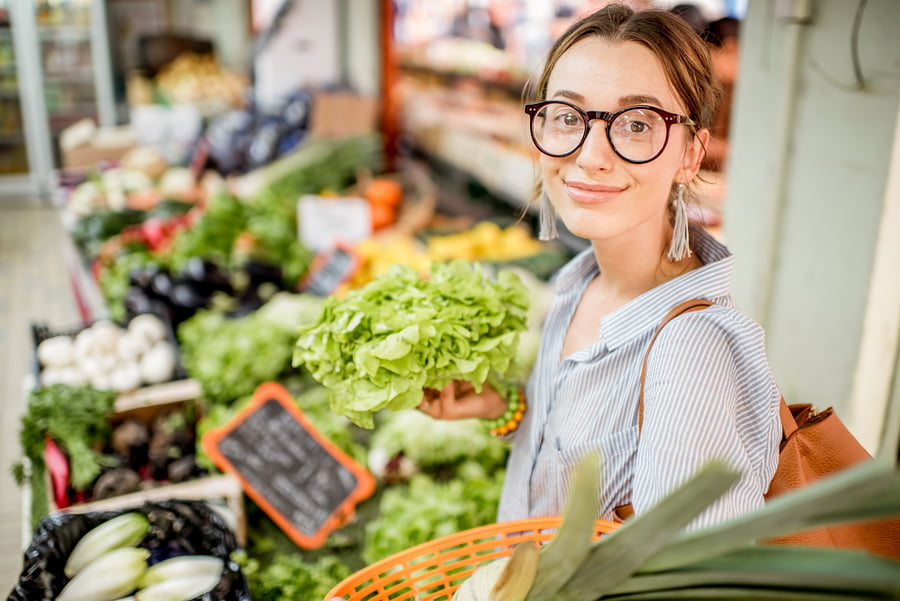 Sure, you've probably been to some cool farmers markets before, but this one is special.
Special enough to get listed on Top 10 Farmers Market lists and special enough to keep DC residents coming back week after week. Have you checked it out yet?
When: April through September, Saturday mornings, from 9 to 1.
Where: Mt. Pleasant St. Plaza
What Will You Find There?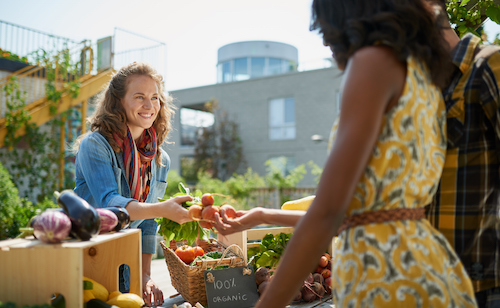 Live Music Yup! Nothing makes a market feel like festival more than some nice live music to get the crowd going. Check the newsletter for updates to see who is playing!
A Bike Clinic
Aaron and Lucas are resident bike experts who help you understand any problem you have. They can help you learn what type of bike is right for you, what your bike's resale value is, what it needs to ride better, etc.
They have pumps and lube and tools on hand for simple fixes, and the volunteers who help them are all a helpful, well-loved part of the weekly market.
Coffee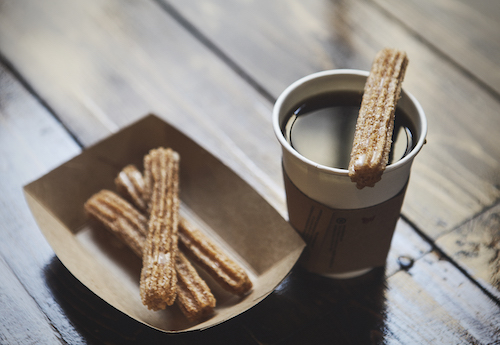 Don't worry. Getting up at 9 is difficult. Pagoda Cofee is here for you. They are an awesome local pop-up coffee and design team who, let's be honest, fuel this whole shebang.
Farmers
The Mt. Pleasant Farmers Market is a great opportunity to support experienced farmers who raise organic produce raise their livestock ethically. Check out this list of farms from Virginia, West Virginia, Maryland, and Pennslyvania.
Truck Patch Farms: Salad greens, all kinds of broccoli, cauliflower and herbs. Seriously, these guys get creative with herbs. We are talking apple, chocolate, and orange mint varieties here. Lovingly raised pork available as well.
Reids Orchard & Winery: The Reid family farm in Orrtanna Pennsylvania comes to you! 75 varieties of tree fruits and berries to choose from (they'll help you pick out exactly what you need!) Ask about their heirloom tomatoes and table grapes too!
Richfield Farm: Looking for unusual and rare herbs? The Seletsky family from Manchester, Maryland have got your back. Check out the rest of their produce too!
Groff's Content Farm: Lamb, beef, pigs, poultry — all raised with love in Rocky Ridge Maryland. Real speckled eggs too. Earth Spring Farm: Fresh produce from Pennsylvania at prices equal to or less than your local grocery stores.
Quaker Valley Orchards: You don't have to go to Biglerville, Pennslyvania to get all of the fruits and berries you'll find at Quaker Valley Orchards. Plus squash, pumpkins, onions, and potatoes in the fall. Snacks too!
Spring Gap Mountain Creamery: From Paw Paw, West Virginia (yes, you read that right), you can find gouda, feta, cheddar, camembert, and tomme cheeses. Not interested in cheese? How about unpasteurized Jersey cow milk?
Bakers
What's more delicious (or European) than picking up fresh-made bread at the market to eat later that day? How about cookies, muffins, scones granola? All of this and more from Baltimore's own Atwater's Bread.
Preserve Makers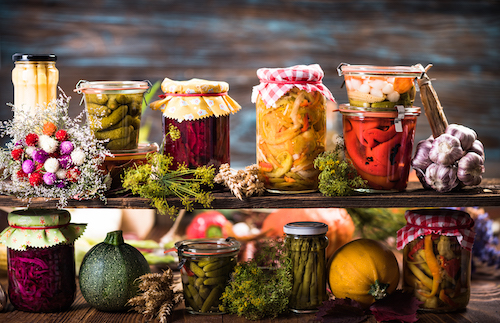 Number 1 Sons from Arlington, VA, make krauts, pickles, kimchis, and more, always changing seasonally. Definitely worth stopping by.
Lunch
Hungry for Middle Eastern goodness? You can grab falafel sandwiches, hummus, and baba ghanoush from Hilana Cuisine.
Or have you tried Chinese Bao? It's a steamed bun filled with roasted pork shoulder or duck confit and veggies.
There are fresh, organic salad bowls sold by Truck Patch Farms to try as well as a stand for Manos de Maiz tortillas, made from locally sourced corn (make sure to ask this vendor about the traditions they are honoring).
Treats!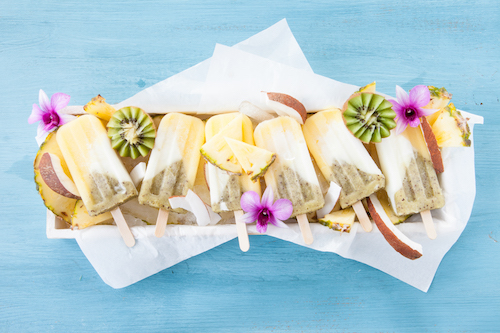 Try a frozen pop made locally in the Pleasant Pops Adams Morgan cafe. Each week they bring out an ice cream cart with four different flavors — they aren't afraid to switch it up week after week.
So Much More
If you want to know what else you'll find — you just have to go experience it. New vendors are applying all the time. The good news is that with the market so close to home, you can go every weekend to see what's new!
What Grows Seasonally?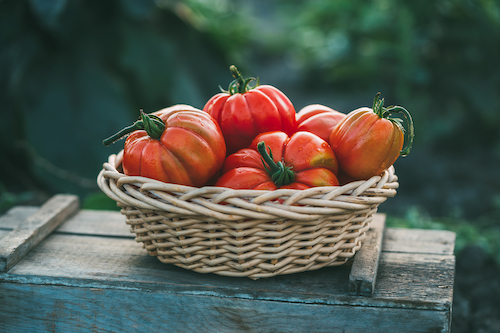 Some researchers posit that the best diet for most humans is simply a regional, seasonal one (and obviously keep it as organic as possible).
Each season the produce that naturally grows offers us just what we need — for instance, the bitter greens that grow in spring help detoxify the liver from the heavier foods and fats we ate all winter.
Curious about what grows seasonally in our region? Check out this handy guide to what fruits and vegetables grow seasonally in the area published by the Maryland Dept. of Agriculture.
Stay Connected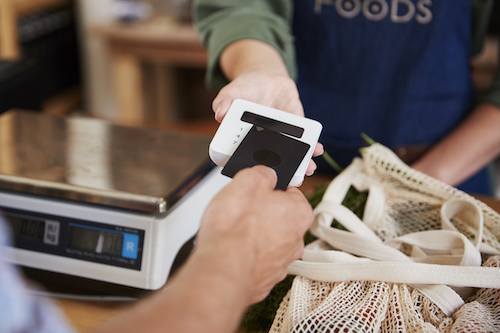 Oh — and in the meantime, go ahead and support your local grocery stores, like the Best World Supermarket! Keep up with news about the Mt. Pleasant Farmers Market on twitter, facebook or via their website newsletter.
See you in April!