5 Tips for Hosting Big in your Tiny Apartment- DC Dinner Party
So you just moved into you Washington D.C. apartment, that is super exciting! We get it; you want to run around grabbing people off the street, dance for joy, and spread the good news. You live in the Nation's Capital, and that is exhilarating.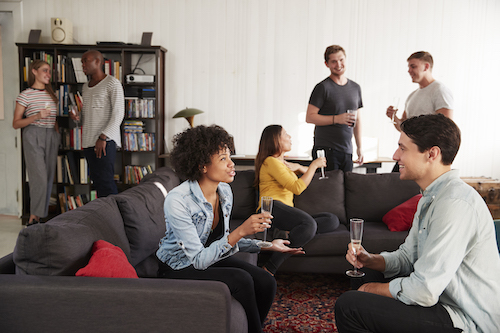 Big city living doesn't always mean big space, your apartment might be on the smaller side, but that's okay you have arrived at your sanctuary and are finally living out your dreams. A lot of people only ever dream of living in a place as spectacular as D.C.
It is time to celebrate! You want to host a dinner party at your humble abode on the 12th floor, ahh but space. Is your place big enough? The answer is- yes! Who cares how big your place is, all this is going to take is a bit of planning and creativity.
Let's get to it, and plan big for your little dwelling.

1. Plan it Out
Have a good idea in your head about how many people you want to have over. Will dinner be served at a specific time, or will people be dropping in and out as the night rides on?
Be mindful about the maximum capacity of people you can host, that way you will know how much food to buy. Knowing the number will also give you a good idea of how much seating you should provide.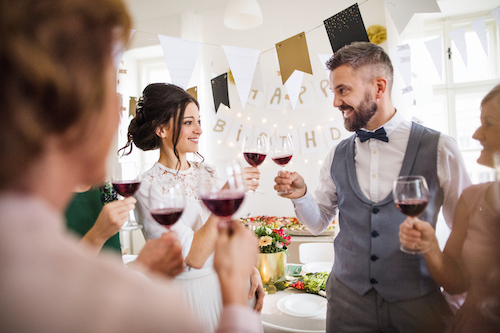 Do you have a big couch, will there be multiple areas for people to gather around the kitchen table and the living room?
You'll be surprised to find that you can host a good amount of your friends in a small space. The most important thing is to bring everyone together and have fun! You are excited about your new place, and your guests are excited for you, so relax and get a little creative.
2. Creative Lights
The best way to set the mood is with lighting. Head to your local store, or thrift it up- see what you can find. String lights offer a great touch and set-up a calm and relaxed vibe.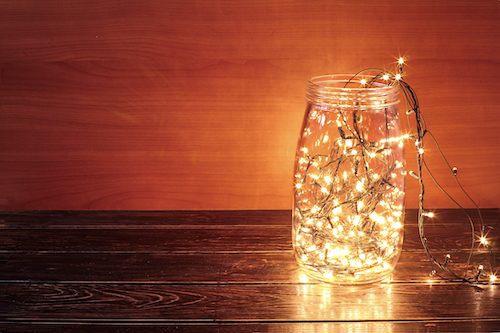 You want your guests to feel comfortable and keep the mood bright! What better way to do so than with some hanging lights?
Grab some fresh flowers, or house plants from your local market and maybe even light a few candles when the evening grows dark, and your guests are laughing beneath the stars.

3. Rearrange
Next, don't be afraid to rearrange your furniture, it's only for a night. Create as much open space and seating as possible. It might be a great idea to grab a DIY folding table that you can stash away after the event. Cover the table with colorful linen for an extra creative pop.
It is essential to have a good idea of how many people you want to have over so that you can provide enough seating for everyone. Head to Pinterest for some cheap and creative seating ideas.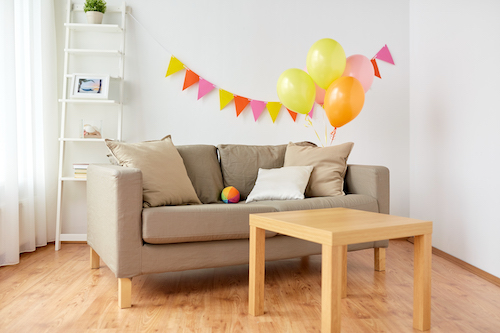 Our favorite is simply using some wooden crates and covering them in eclectic pillows. This provides comfortable, easy to move seating for everyone. That way, people can gather around the table or by the couch easily throughout the night.
4. Easy Bites
You don't have to cook for everyone. It is okay, and sometimes it may be simpler to pick up some finger food from the local market.
If you do decide to cook for everyone, stick to one dish and keep it simple. Everyone loves tacos, impress them with a fill-it-yourself taco bar. But if that still seems like a lot how about some finger foods?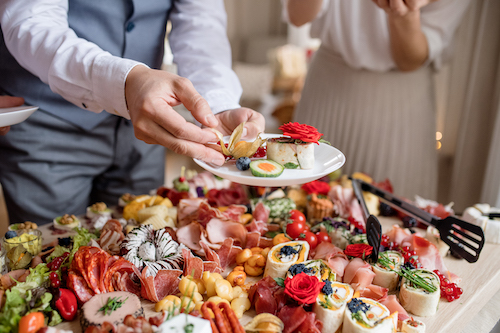 Go greek style with veggies and hummus, and olive leaf wrapped rice, olives, pita bread, fruits, and a couple of other things to spice up your spread-YUM.
The idea here is to stick to a theme around your food for a more simplistic flow, and maybe even some extra space.
5. Drink Station
Set up a designated drink area, with glasses and cups ready to go. You don't have to provide a full bar at your soiree. Just decide, do you want to serve margaritas, wine, beer, or maybe mojitos?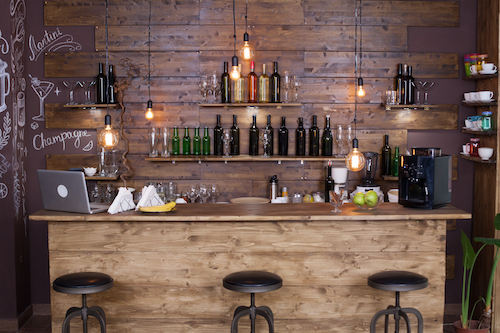 The decision is really up to you, and you could plan it out to go along with your food menu. Be sure to have some coffee tables around, and lots of room for people to set their drinks down.
In the end, people are going to be excited to have something to drink, and most importantly, to be celebrating with you!
At Nights End
We hope you enjoyed these five tips on how to plan big for a dinner party in your tiny apartment. Remember to check out Pinterest for some more cool ideas on decor, and to be creative. Get excited to host your family and friends in the Nation's Capital!
You can do it! And it will be great to be surrounded by all your friends in your apartment. It doesn't matter if you have a big or small place, it's about bringing people together and having fun.
The lights have set a relaxed vibe, you got creative with your table cloth and wooden crate seating, and people are going to be impressed with your style.
Everyone loves food and wine, so once those two things are checked off your list you're going to be just fine. Now it is time to get back to the list, set a date, and get ready for a late night.
Who knows, maybe you'll end up beneath the stars of the great city of Washington D.C. after dinner, and drinks commence- the night is yours!