Make the Most of Your Summer with These Free Open-Air Activities
Let's face it. There's always something to do in the summer. So there's no excuse to stay home and miss out on every awesome thing that D.C. has to offer.
Okay, so there may be one excuse. You can't afford it.
If that's the case, then you're in luck. You don't have to spend a dime to have the summer of your life.
Here are some free events that you should add to your calendar ASAP. And if none of these interest you, we've got another guide on five free things to do in D.C.
Catch a Movie
D.C. residents must love a good film considering how many summer movie series the city hosts every year. While the summer movie craze has already begun, you can still catch some fan-favorites before the season is over.
China Town Park
Hosted by the D.C. Mayor's Office on Asian and Pacific Islander Affairs, this Asian-themed series in August will host gems like Crazy Rich Asians and Bend It Like Beckham.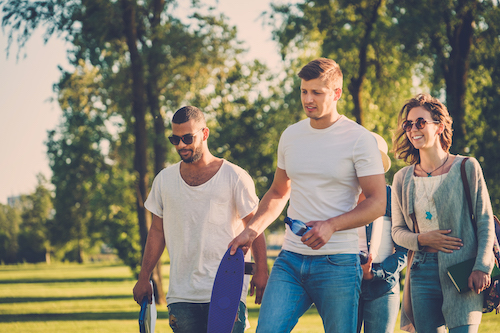 If those movies aren't reasoning enough to show up, you also get free popcorn! It truly can't get any better than that. Bring plenty of chairs and blankets and make sure to stack up on candy and drinks.
Get there early and take in the culture-rich Chinatown before finding a seat in the park. Don't forget to reserve your tickets. It may be free, but it's also in high demand. And keep an eye on their social media in case it rains for a reschedule date.
Mitchell Park Films in the Field
This film series still has two more showings left this summer that you have to take advantage of.
You can catch sight of the Tomb Raider himself on August 8th. Carve some time out of your schedule to binge this movie series so that you can finish your marathon with the screening of Indiana Jones and the Kingdom of the Crystal Skull.
If you're free on September 6th and want to look back on one of the biggest scandals in American history, take a trip to the seventies and show up for All the President's Men.
Keep an eye on the sky. These films start at sunset.
Capitol Riverfront
If you don't mind a little bit of a commute, then you should head to the riverfront to take in the view and a movie.
There will be showings until the end of August, so this is the perfect place to catch a movie once or twice this summer.
Consider gathering some of your younger family members for The Incredibles 2 on August 15th. Or go with some of your friends who were alive when the first one came out and reminisce on the good ole' days.
You can also catch the Oscar Award Winning Bohemian Rhapsody on August 22nd. Remember to bring along some tissues for a few of the more emotional moments and prepare for it by belting out Queen for the next few weeks, so you're ready to sing along to the movie.
Take In a Concert
While these concerts may not be for chart-topping artists, there is still a lot of talent in the district to discover. Who knows? Maybe one day they'll make it big, and you'll be able to say you were a fan of them way-back-when.
Fort Dupont Summer Theater
So you love R&B and want to attend a concert by a GRAMMY-nominated artist, but don't want to pay for it? Then this is a can't-miss event.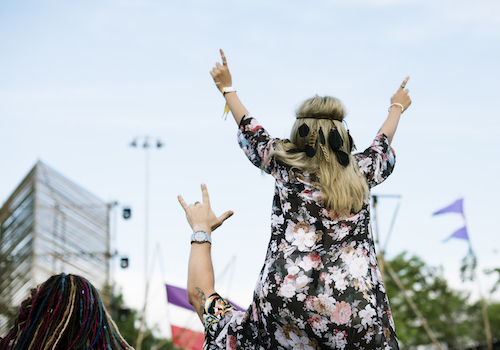 Head over early on August 17th and secure the perfect spot for you to watch Raheem DeVaughn. If you're lucky, he'll sing "Guess Who Loves You More" and you can join the crowd in singing every single word.
If you can't make it on the 17th, then you're still in luck. Stokley from Mint Condition will be there August 24th. Show up, and you'll be able to pretend that yours are the 'pretty brown eyes' that he's singing about.
And if you don't have brown eyes, then just pretend you do for the night.
Jazz in the Garden
What could be more relaxing than listening to jazz as you take in some art? With the 19th Annual Jazz in the Garden series, you can let your inner artist breathe for a couple of hours.
You can enjoy this relaxing opportunity any Friday from 5 to 8:30 p.m. at the National Gallery of Art's Sculpture Garden. This is the perfect way to round out a stressful work week.
The series runs until Labor Day, so if you can't do it this weekend, don't worry. You've got time.
Live! Concert Series on the Plaza
If you work anywhere near the Reagan Building, you may have heard the music that accompanies lunchtime in the heart of D.C. If not, head over there and take in one of the best summer concert series the city has to offer.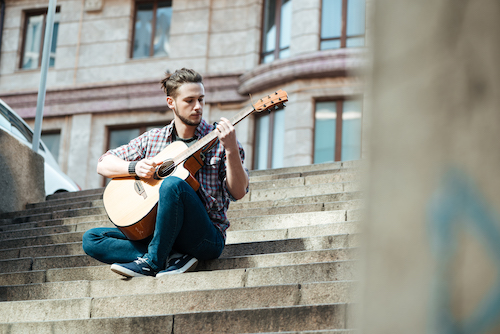 Every day from 12 to 1 p.m., different acts take the stage – and there's something for everyone!
Whether you like Brazilian Jazz, bluegrass folk, reggae rock, or country, you'll be able to find something here for you. Check out the list of acts they have lined up this summer.
This series runs until September 27th, so next time you have a day off, consider eating lunch in the heart of the city.
Attend a Fitness Class
If the gorgeous weather has motivated you to get fit, (but not enough to buy a gym membership), then check out some of these free outdoor classes available throughout D.C., featuring yoga, pilates, and HIIT instructors.

Sunset Fitness in the Park
Make your way to Georgetown on any Wednesday from 6 to 7 p.m. and join everyone else who was inspired by the weather to get moving.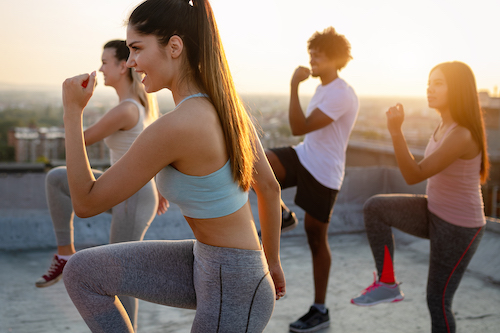 The cool thing about this series is that each of the classes is hosted by a Georgetown apparel fitness store, barre, pilates, or yoga studio. So you know you'll be receiving topnotch instruction.
Break a sweat and take in the sunset to end your workday. Exercise reduces stress and produces endorphins, and if you need any more motivation than that, then let me remind you again that it is 100% free.
Don't forget to wear comfortable clothes and bring your yoga mat. And remember to register before you show up.
Looking to grab a bite before or after your workout? Check out our guide on where to go for a healthy meal in Mt. Pleasant.
Farragut Square Tri Fit
These fitness classes run until September 26th, so join soon and make the most of the end of your summer.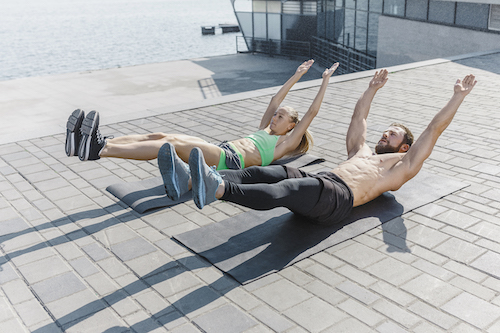 Classes run from 5:30 to 6:30 p.m. If you like yoga, then add this to your calendar for every Tuesday. If you're a fan of pilates, then consider your Thursdays booked for the next few weeks.
And if you want to try something different, they just started offering body-sculpting classes on Wednesdays.
So what are you waiting for? Head over to Farragut Square and get moving.
Hills of Anacostia
So maybe biking is more your style? If so, then you have to try this group ride at least once.
Hills of Anacostia is a 25 mile, two-hour trip, but don't be intimidated if you've never done a ride this long before. The first Saturday of every month is the Beginner's Ride, and they have a no-rider-left-behind policy, so you'll always have some company.
This is the perfect way to meet some new people and take in the fantastic views that D.C. has to offer.
The ride starts at 8 a.m. every Saturday, so set your alarm and get ready for a workout.
Ready to take in all of the great open-air activities that D.C has to offer at no cost to you? All are within a quick metro ride of The Vintage!