Our nation's capital is home to some of the most prolific art galleries in the world. Whether you've lived here for years or you're just in town for a few days, these exhibits shouldn't be missed.
As you plan your itinerary, you'll quickly find that the list of galleries is widespread and expansive. Today, we're sharing 10 of our favorite art galleries in Washington D.C. to help you get started. From the timeless and traditional to the offbeat and quirky, you're sure to find plenty of thought-provoking pieces to admire.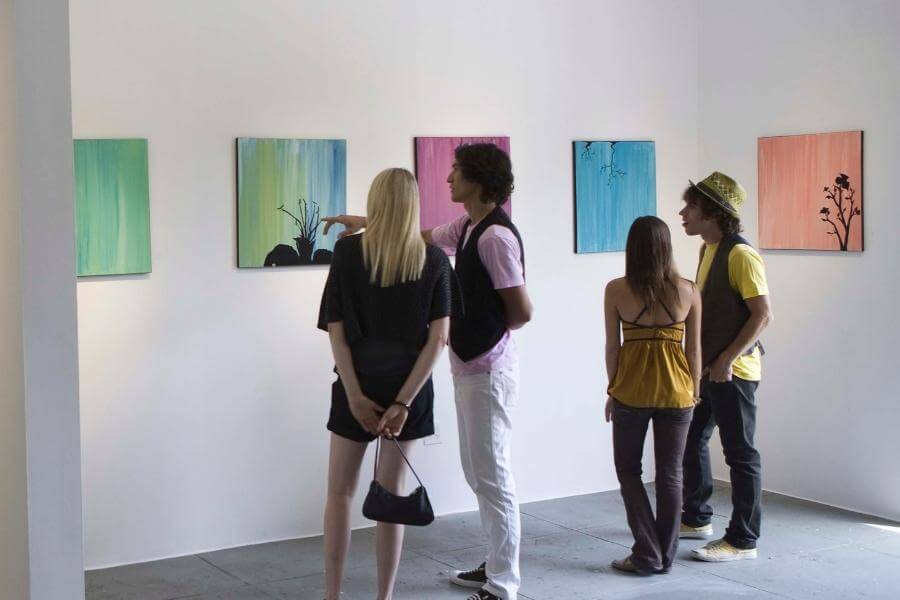 1. National Gallery of Art
Let's start with one of the biggest and most well-known DC art galleries. Located on Constitution Avenue, the National Gallery of Art will take your breath away from the moment you spot it.
In the West Building, you'll find an incredible array of neoclassical works, including paintings and sculptures that date back to the 13th century. If your tastes lean a little more modern, then head over to the East Building. Designed by renowned Chinese-American architect I.M. Pei, it houses four show-stopping levels of contemporary art.
One of the best parts about this particular gallery? Admission is always free and you don't need a pass to enter. Be sure to allot plenty of time to check out the on-site Sculpture Garden, too.
2. Smithsonian American Art Museum
Located in the heart of D.C.'s downtown cultural district, the Smithsonian American Art Museum (SAAM) is a local treasure. At the main building, you'll discover a range of rotating exhibitions highlighting nationally-recognized artists.
The history of this art gallery dates all the way back to 1829 when a local man named John Varden began looking for a place to store his prized collection of European art. In 1841, those works found a home in the city's Patent Office Building.
Though the collection grew and changed locations over the years, it found its way back to that same building. Today, the historic Patent Office Building is known as the Donald W. Reynolds Center for American Art and Portraiture. Here, you'll find SAAM, as well as the equally-intriguing National Portrait Gallery.
Admission to SAAM is free and includes three levels of folk art, impressionism exhibits, and contemporary American art.
3. Lost Origins Gallery
Looking for galleries in Washington DC that are a little more off the beaten path? If so, then be sure to check out Lost Origins Gallery. Located near The Vintage in the vibrant Mount Pleasant neighborhood, this gallery hosts many different events and exhibitions throughout the year.
From literary readings and live music to photographs and paintings, you'll find it all here. The goal of the Lost Origins Gallery is to serve as a central meeting space for people to express their ideas and celebrate culture. Tickets are priced by event, so be sure to check the website before you go.
4. DC Arts Center
The DC Arts Center is a short walk away from Lost Origins Gallery. Though the building hosts a range of programs including an on-site theatre, the art gallery is a space to behold. Founded in 1989, it's designated as an alternative arts center where local artists can display their works and hone their creativity.
If you're looking to discover new and emerging local artists, then this is the place to go. You'll find works by poets, painters, sculptors, and much more. The galleries are free and open to the public, though donations are appreciated.
5. Phillips Collection
Located in D.C.'s Dupont Circle neighborhood, the Phillips Collection is recognized as the nation's first museum of modern art. Founded in 1921 by philanthropist and art collector Duncan Phillips, it houses nearly 6,000 individual works.
In addition to permanent and rotating exhibitions, you'll also find free community workshops designed to spark local conversation around art-related topics. Many of these programs are held off-site at the Collection's Town Hall Education Arts Recreation Campus (THEARC).
General adult admission is $16, but members can visit for free.
6. Foundry Gallery
Visitors who appreciate exceptional contemporary art will feel right at home at Foundry Gallery. Located near Columbia Heights, this gallery has supported upcoming and established D.C. artists for 50 years.
In 1971, the gallery got its start in the Duvall Foundry building, located in Georgetown. It moved to its current location in 2015, and now showcases works spanning many different styles and techniques. In addition to rotating exhibitions, you can also visit Foundry Gallery to enjoy artist talks, workshops, demonstrations, and artists' opening receptions.
While shows are priced by event, visits to the Member Gallery are free.
7. Hirshhorn Museum and Sculpture Garden
No visit to the National Mall would be complete without a stop at the Hirshhorn Museum and Sculpture Garden. Located on the south side, this circular structure is impossible to miss. It embodies everything we love about contemporary art, with a range of exhibits and events to enjoy.
For more than 50 years, the Hirshhorn has served as one of the top modern art museums in the country. Here, you'll find one of the most illustrious collections of American and European art in the world, along with exhibits that spotlight current American artists on the rise.
Admission to the art museum and adjacent sculpture garden is free.
8. Zenith Gallery
A quick drive from The Vintage, Zenith Gallery is home to a dazzling array of fine art. Established in 1978, it's been a local mainstay for decades. Celebrating artists and collectors across the country, it offers an ever-changing collection of paintings, sculptures, photographs, tapestries, and more.
If you find yourself inspired as you browse the exhibits, then you're in luck. The works in Zenith Gallery are available for purchase, and the team also connects buyers with artists to work on commissioned pieces.
9. National Museum of African Art
Also located at the National Mall, the National Museum of African Art features a gorgeous collection of ancient paintings, manuscripts, costumes, and much more. These exhibitions are designed to recognize the rich art culture in Africa, as well as the groundbreaking work of local African artists.
The museum's dedicated Education Department provides different activities for visitors to learn more about global arts and humanities via home-based programs, online videos, and classroom-based activities. Admission is free.
10. Touchstone Gallery
Since 1976, Touchstone Gallery has been recognized as a go-to spot for modern and contemporary art. Located near Mount Vernon Square, this street-level space has won several "Best of DC" awards in local publications, including The Washington Post.
Visit for the rotating art exhibitions, but stay for the lively opening receptions, outreach opportunities, and other community events. In-person admission is free, so check the online calendar for upcoming shows and releases.
Visit the Best Art Galleries in Washington D.C.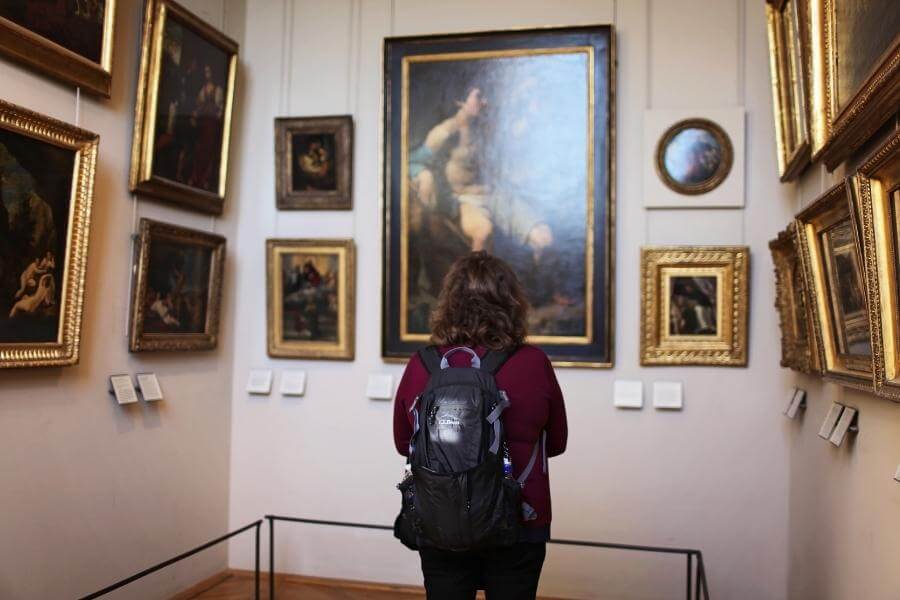 Our city is steeped in culture and artistic expression. Whether you have a few hours or years to enjoy these spots, be sure to allow a little time to visit some of the best art galleries in Washington D.C.
Looking for a place to put down roots and carve out your own personal niche? The Vintage on 16th is an amenity-rich community featuring some of the most luxurious apartments in the area. Contact us today to discuss your needs and we'll help you find the perfect space.