The Ultimate Guide to Mt. Pleasant At Night
Nighttime is a beautiful part of the day. The sun has set, the summer heat wanes just a bit, work is over for many, and people come out in droves to experience some downtime. Whether you're looking for a late bite, ready to get out on the town, interested in a workout, or just need a quiet spot to get a little extra work done, Mt. Pleasant is sure to have something for you.
To make it easy to find what you need, we've compiled a quick guide to some of the late-night offerings Mt. Pleasant has in store for our local night owls.
Where to Eat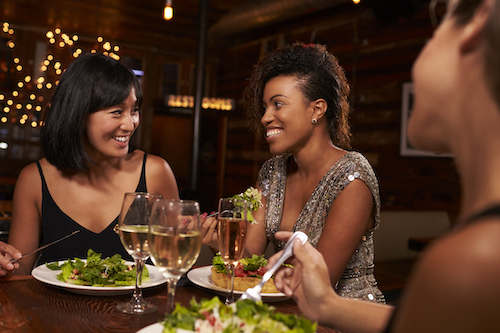 Mt Pleasant is home to many delicious restaurants who keep their doors open well into the night.
Beau Thai
Named the Washington City Paper Readers' Poll "Best Thai Restaurant" in Washington, D.C., for the last six years, Beau Thai serves fresh, authentic, and delicious Thai cuisine. It features a full bar of craft cocktails, great wines, a locally focused beer list, and dine-in, delivery, and carryout options. For those with a late-night craving for Thai food, Beau Thai is open until 10:30 or 11:00 p.m. every night of the week.
Ellē DC
Open until 11:30 pm on every night but Tuesday, Ellē is a café, bakery, restaurant, and bar located in the former Heller's Bakery shop, and home to wholesale bakery Paisley Fig. The restaurant's menu boasts a rotating assortment of house-made bread, eclectic salads and entrees, a full cocktail bar, and the option to grab a quick dessert while in-house or on the go.
Angelico Pizzeria
Angelico is a go-to for pizza, pasta, sandwiches and more. It is known for fast and fresh delivery around the DC metro area and offers delivery and takeout, too. Best of all, the Mt. Pleasant pizzeria location is open until midnight on Sundays through Wednesdays and 2:00 am on Fridays and Saturdays.
Dos Gringos
Located in the heart of Mt. Pleasant, Dos Gringos is a soup, sandwiches, baked goods, and more restaurant with a focus on community, conversation, and home-cooked meals. Its menu boasts a dozen sandwiches as well as salads and lighter fare and includes plenty of delicious desserts. It's open until 8:00 pm Tuesdays through Thursdays and 9:00 pm Fridays through Sundays.
Where to Grab a Drink
Mt Pleasant locals looking for a night on the town have no lack of late-night options.
The Heights Taproom
If you're looking for a fun place to grab a beer, The Heights Taproom might be the place for you. It has 44 beers on self-serve tap, and a new beer on rotation every week, meaning there's something for every beer lover out there. The bar also offers cocktails and wine, if beer isn't your thing, and a food menu full of items to accompany those drinks.
Room 11
This bar has won multiple awards, including "Best New Bars in the U.S." by Food & Wine magazine and the "Best Beverage/Mixology Program" by Rammy. With a menu filled with plenty of shareable and personal items, and an extensive wine and beer menu, Rom 11 is the perfect spot to meet for late-night drinks and bites.
Meridian Pint
An American craft beer, beverages and casual cuisine joint, Meridian Pint prides itself on continued environmental sustainability efforts. It was founded on that premise of eco-friendliness, and its local focus helps cut down on its import impact. That focus carries over to its menu, too, which is sourced mainly from local and regional farms. With dozens of beers and other cocktails on tap, it's a must visit for the late-night Mt. Pleasant crowd.

Where to Workout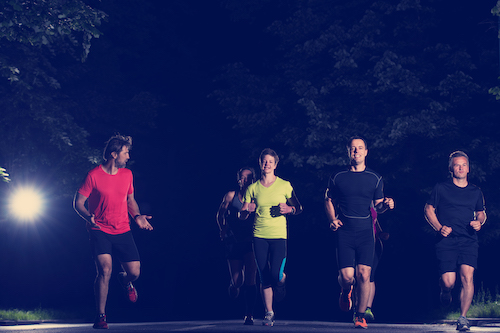 Here at The Vintage, we have a complimentary, 24-hour fitness center that's perfect for our residents who like to work out later in the day. Our facilities include plenty of free weights and machines, cardio machines like treadmills and stationary bikes, and space to stretch and unwind. They're designed to provide fitness enthusiasts with everything they need to get in a great workout, right at home, and all without having to invest in an additional costly gym membership or worry about the travel to and from an outside facility.
Where to Work Late
Whether you work a non-traditional schedule or just need a spot for some after-hours productivity, you'll find it at one of these local Cafés.
Pear Plum Café
This neighborhood and community-oriented café offers homemade, seasonal, and locally sourced food offerings. Its menu contains elegant meals, high-quality coffee, wine, beer, and cocktails, and its "bright, airy space" is perfect for those looking to relax and enjoy a little spare time.
Addis Paris Café
Addis prides itself on organic, fair trade teas and coffees, and locally sourced dairy and bakery goods, to offer its customers the highest quality. It has a patio that's perfect for sunny days and comfortable nights and offers free Wi-Fi and plenty of outlets inside the café. The menu is perfect for the late-night Mt. Pleasant worker, too, including savory and sweet options from crepes and pastries to salads and more.
Coffy Café
Owned and operated by a seasoned foodie with a "real love for the ultimate cup of coffee" Coffy Café does its best to ensure every customer's experience is special. It boasts the perfect place to work and chill in a relaxed, inviting environment, with free Wi-Fi and several comfortable couches. Its menu will keep you energized to do the things you have to get done, including smoothies, coffees, all-day breakfast options, crepes, salads, paninis, sandwiches, and more.
The Coupe
An everyday, anytime neighborhood gathering place, The Coupe is proud to serve "unpretentiously refined food, drink, and atmosphere." It's a combination café, coffee house, and bar, featuring handcrafted products and locally sourced products, beer, and liquor to ensure it is supporting its local community as much as possible. Open until midnight every night of the week, The Coupe makes for an excellent late-night work spot.
To find out more about our apartments, our community, and the many other amenities we offer in our luxurious complex, please call our office at (833) 990-1145 or schedule a tour.