The Perks of Leasing an Apartment in the Winter

Apartment renting can seem stressful, but a few deep breaths and remembering what you need from your next Washington, D.C., home can go a long way toward making the process much more enjoyable. Also, working with leasing agents that care about your needs (like the team at The Vintage) will help you find the right community fit for you in no time.
If you have the flexibility to begin your apartment lease at your leisure, and can, therefore, rent in the winter — or if you're in the market for a new apartment home and are worried the winter months might make leasing difficult — we've got exciting news for you. Winter is actually one of the best times of year to sign an apartment lease, particularly if you like better prices, lower competition, and other perks.
Lower Inventory, Better Deals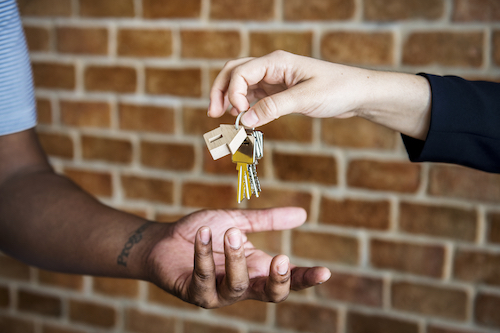 Apartment turnover is slower in the winter months, as people must contend with colder elements to make their moves possible. In addition, fewer of them are moving into new apartments to start the college school year, which is what happens in late summer, or out of apartments to go onto new jobs, which occurs after graduation in the spring.
Their lack of moving is your gain, though, as many apartment complexes have vacant units in the winter that often prove tougher for them to fill. That might mean you will not have a ton of unit options when you visit a community for a tour, but those that are available can typically be leased at a discounted price. You might even find yourself on the winning end of additional perks like leasing incentives.
Scheduling Movers Is a Breeze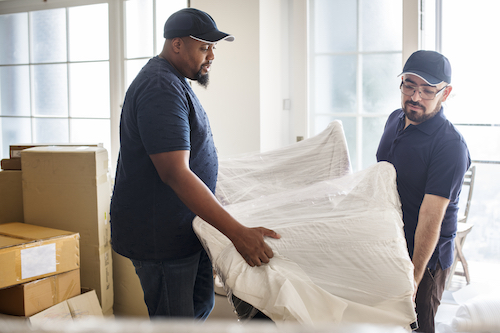 If you've ever tried to schedule a moving company for late spring or any time during the summer, you've probably heard representatives stress the importance of "getting on the schedule." Many relocation services firms quickly run out of trucks and personnel during peak moving times, making booking them early a necessity, and those that do have openings often upcharge for fitting late additions into their rotations.
Moving in the offseason means such companies likely have plenty of openings, and you can definitely get a better price for their services than you would during peak times. Consider shopping around to find the best deal, though, as some will be more expensive even in the offseason. Also, be sure to have a representative come to your current home and give you an in-person moving quote after seeing your items, thus avoiding surprising upcharges or additional fees when the actual moving process begins.
Leasing Agents Focus On You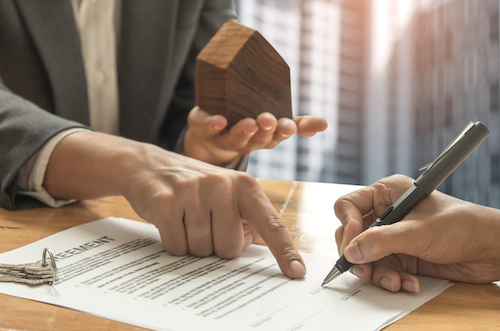 It's not leasing agents' fault that they're super busy, or that their calendars are typically full during the peak spring and summer moving season. Many have to keep an eye on the clock while giving tours so as not to keep their next appointments waiting, and they might be less inclined to spend additional time in available units or touring amenities. This isn't because they aren't professionals or don't care about their visitors' experiences, but simply the nature of the summer moving months being that busy.
Apartment hunting in the winter is way less chaotic in terms of fitting into a touring schedule and getting one-on-one time with leasing agents. With fewer people undertaking the same process, you'll have plenty of time to see available units in your price range, see the amenities, understand the neighborhood, and ask any questions you might have about the property or the move-in process. Your agent will have only your needs in mind, and you'll probably feel the difference.
Experience Apartments In All Weather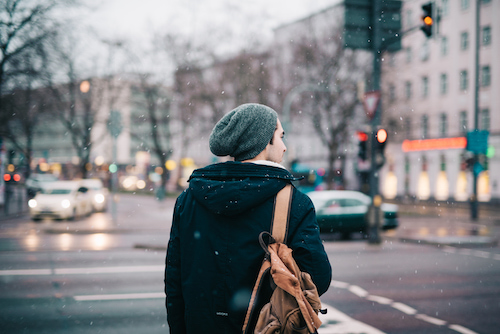 Yes, we do mean the weather! Seeing a property in the spring or summer, when everything is green and well-manicured, is one thing. Anyone can picture their potential new home's grounds looking beautiful and how wonderful it would be to live on a property if flowers are blooming, bright, and cheerful.
Seeing a property in the winter, when everything is buried in snow and covered in ice, shows you exactly how your experience will be when the weather turns. It's important to see how the maintenance and grounds crews treat walkways, snow removal, and the overall property in the offseason, after all — especially when living in a chillier place like D.C. Winter tours will also give you a unique perspective on the neighborhood before you move in, helping you get a great feel for walking to public transportation in snowier weather or how easy parking or other traveling will be.

Moving to D.C.? Visit The Vintage!
If you're moving to the Washington, D.C., area and are in the market for an apartment complex that boasts city sophistication blended with suburban culture, look no further than The Vintage. Our pet-friendly and luxurious property is beautiful in all seasons of the year — including winter! The building features ultra-modern apartment units, stunning design, and high-end amenities for those looking for an authentic sense of community.
The Vintage is ready and waiting to welcome you home. Give our expert leasing agents a call at (833) 880-1145 to set up an apartment tour today.