Where You'll Find the Best Farmers Markets in the District
In today's culture, we are lucky enough to know which foods to eat and which not to! Here at The Vintage, we want you to be happy and healthy. That's why we not only give you a happy living space, we're giving you the secret to the best organic farmers markets in the city!
There are so many great farmers markets out there, but here are five fantastic spots to grab some kombucha and organic brussels sprouts!
1. Mount Pleasant Farmers Market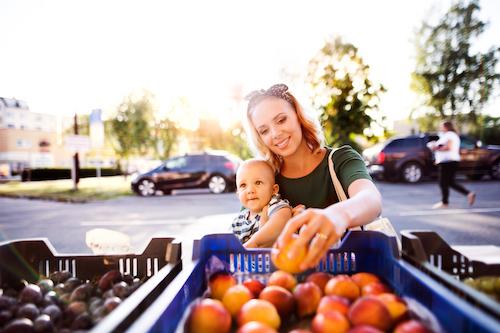 Our favorite farmers market in DC has to be the Mount Pleasant Farmers Market, which is why it's at the top of our list!
The Mount Pleasant Farmers Market is a short two-minute walk from The Vintage, making it a piece of cake to carry home, well, a piece of cake you picked up in the morning! The farmers market is open from 9 am to 1 pm every Saturday, and is full of a variety of vendors.
With over 15 different local vendors, you get a real taste of the flavors of DC. Try a silky smooth cup of coffee from Mount Pleasant's very own Pagoda Caffe. Or, if you're feeling adventurous, enjoy a fresh, hot, steaming pork bun from People's Bao.
There are so many wonderful options for different treats and quirky knick-knacks you can pick up at the local farmers market.
Getting There
Open your door, head down the steps, and stroll down Lamont St. NW toward Lamont Plaza! You'll smell and hear the market before you see it.
Since the market is so close by, you don't have to take a metro, bus or car. Just take a brief walk and you'll be there and ready to shop in no time!
2. 14&U Farmers Market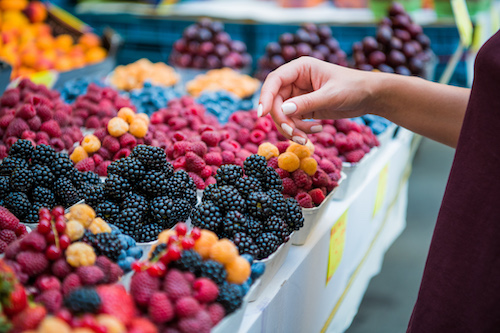 The 14&U Farmers Market is a great stop for a Saturday morning date, whether it's with your girlfriends or your significant other!
This market is open Saturdays from 9 am to 1 pm, so you can make it your weekend tradition. The market offers a variety of items, with everything from handmade soap to purple carrots!
Getting There
The 14th & U Farmers Market is located at – you guessed it – the corner of 14th Street and U Street! It's conveniently right by the metro, so it's easily accessible by public transportation.
To get there from The Vintage, just take either the green or yellow line to U Street Station and the farmers market will be waiting for you at the top!
3. Eastern Market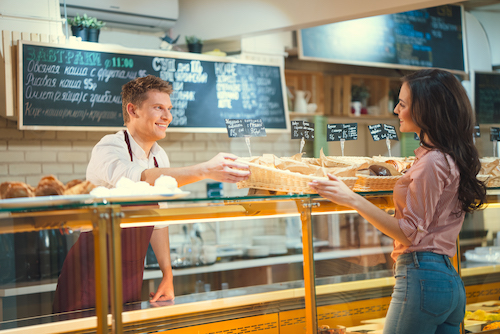 Eastern Market isn't a popup market, but it's certainly a hidden gem. This marketplace is right by Capitol Hill, making it close to not only The Vintage but also some of our other great apartments.
Eastern Market is an indoor market that can be found in a historic market building. There aren't many of those left these days, so this is truly a unique piece of history that is still thriving today!
The market is open 7 am to 7 pm every day except Mondays when it's closed for the many vendors to take a break.
At the market, you'll find Market Lunch's famous blueberry buckwheat pancakes, wood sculptors, and even photographers with beautiful photographs of DC.
Getting There
Getting to Eastern Market is a piece of cake. All you need to do is take either the green or yellow line from The Vintage to L'Enfant Plaza and then switch over to the blue or silver line.
The journey takes about 30 minutes, so it's a quick trip to make out to the beautiful marketplace.
4. Dupont Circle Market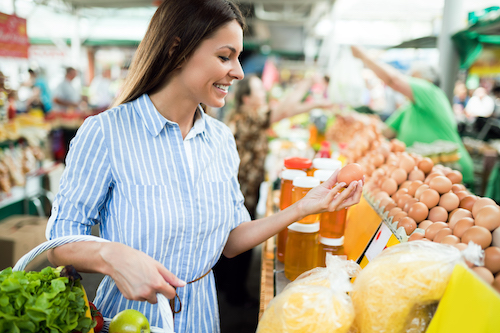 If you're looking for a one-stop farmers market shopping experience, this is the place to come. The Dupont Circle Market has over 60 vendors selling everything you might need.
Check out the healing beeswax lotions at Banerbee Company's stall, or head over and try some of the to-die-for Kombucha at Hex Ferments.
The market is open every Sunday starting at 8:30 am and closing at 1:30 pm, giving you plenty of time to spend perusing the many stalls.
Getting There
The Dupont Circle Market is another market that's close to home. Just take bus S2, S4, or S9 for a quick trip out to the marketplace.
It only takes 20 minutes to get there, so you can spend less time on the bus and more time shopping!
There are so many options when it comes to great farmers markets in DC. We know all the little nooks and crannies of the city where you can find hidden local gems. Call us up today, and become a part of The Vintage Family!