Whether you've always been a bit of an art buff or if you're just looking for a fun weekend activity, visiting the celebrated Freer and Sackler Gallery museums in D.C. is the perfect way to spend an afternoon.
However, with so much to see in these galleries, it can be a bit of a challenge to determine which exhibitions you simply can't miss.
So, what's our pick?
The upcoming Thomas Wilmer Dewing exhibit, entitled Contemplation and Connection.
Opening November 27, 2019, the exhibit's aim is to offer a different look into Dewing's painting style. Though he became most famous for his paintings of aristocratic American women, isolation was also an enormous facet of his work.
Even the women that he painted appeared to be separated from society, lost in thought, and comfortable with solitude. However, this exhibit explores and illustrates how Dewing's personal friendships and societal connections also greatly influenced his work, sparking contemporary conversations about the need to balance isolation and socialization within the creative worlds.
Read on to learn more about both the Sackler Gallery and the exhibit itself.
About the Arthur M. Sackler Gallery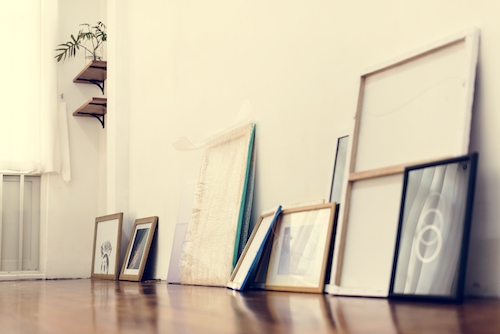 The Arthur M. Sackler Gallery is a part of the world-famous Smithsonian Institution, and it's especially celebrated for its focus on Asian Art.
The Sackler Gallery was founded by Arthur M. Sackler in 1982. In addition to being a leading pharmaceutical marketer, Sackler was especially celebrated for his devotion to the arts.
During his life, he worked to gather the world's largest collection of Chinese art at over 1,000 different pieces. He donated the collection to the Smithsonian, along with $4 million in order to create the Sackler Gallery DC now houses.
The Gallery is partnered with the Freer Gallery of Art, which is also dedicated to the preservation of Asian art and artifacts.
Perhaps the best part of all?
Admission to both galleries is completely free.
Both the Sackler and Freer gallery hours are 10:00 AM until 5:30 PM, every day except for Christmas.
Now that you know a bit more about the history of the gallery itself, let's take a look at one of its highly-anticipated exhibitions.
Thomas Wilmer Dewing: Contemplation and Connection

The exhibit highlights Dewing's place in society, and how his role as the founder of a famous artists' colony and numerous other artistic guilds and groups influenced his work.
Though painting is often a solitary activity, like most other creative arts, it also couldn't exist without establishing a strong connection to the world around you. Dewing may have preferred to do his painting in complete solitude, but his choice to live in big American cities and his close friend group highlights just how much influence connecting with others had on his work.
The art will certainly speak to you on a personal level, but the idea of the paintings as a collection — along with the museum atmosphere — also causes you to think about the importance of collaboration and a group environment.
It draws a sharp contrast between isolation and socialization, introverts and extroverts, exploring the ups and downs of both.
Don't be surprised if this exhibit on connection makes you want to throw a party for your most artistic group of friends.
While spending time alone is certainly important, especially when it comes to seeking creative inspiration, this exhibit teaches us that it's just as essential to get inspiration from the people you care about the most.
For many, the exhibit also makes a comment on the role of women in society in both the past and the present. It highlights the importance of women emerging from isolation within the home, and instead taking on more visible leadership roles in society.
The Life of Thomas Wilmer Dewing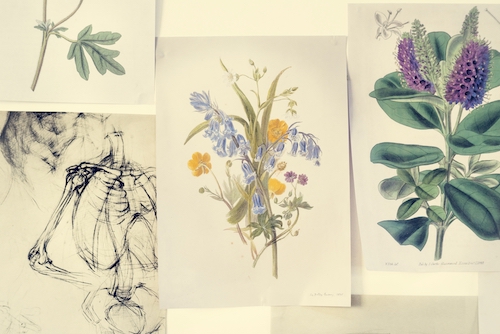 In order to better understand the exhibition, it helps to have a bit of background of Dewig's life.
He was born in Boston in 1851, the son of an alcoholic paper mill worker with little financial means. Still, he was able to find the means to travel to Paris from Boston to pursue an education in painting. After his schooling was completed in 1878, he moved back to Boston and began his painting career in full while teaching at the Boston Museum of Fine Arts.
But New York City was calling him.
So, he moved to the big city and married a fellow painter, Maria Dewing. His bride was quite well-connected in the art world, and it is in large part thanks to his marriage that his work began to gather notice.
The pair soon opened the Cornish Artists' Colony, where they connected with other artists, writers, musicians, and lovers of literature. He soon became a member of the National Academy of Design, where he began to truly come into his own as a tonalist painter.
Tonalism is a uniquely American style of art that focuses on using darker shades like brown, blue, and gray to create a kind of "mist" or "fog" over the main subjects of a painting. It was a sort of precursor to American Impressionism and was known for the contemplative and sometimes gloomy and mysterious atmosphere it helped to create.
Dewing stopped painting in 1920 and passed away in New York in 1938.
Some of his most famous paintings include A Reading, Lady in Gold, and Lady in White.
Are You Ready to Visit the Sackler Gallery and the Rest of the Smithsonian?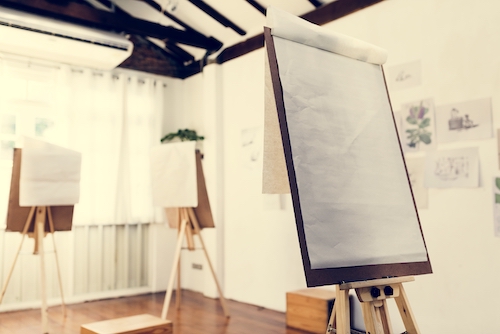 We certainly hope that this post has encouraged you to spend some time at both the Freer Gallery and the Sackler Gallery.
If you find the Smithsonian a bit overwhelming, these two smaller galleries are the perfect compromise.
To reach the Red Line and the Gallery from the apartments, take the Green Line at the Colombia Heights Station towards Green Belt. Get off at the Fort Totten Station, where you can then connect to the Red Line.
Looking for more advice about the best things to do in Washington, D.C.?
Keep checking back in with our blog to make sure you don't miss out.