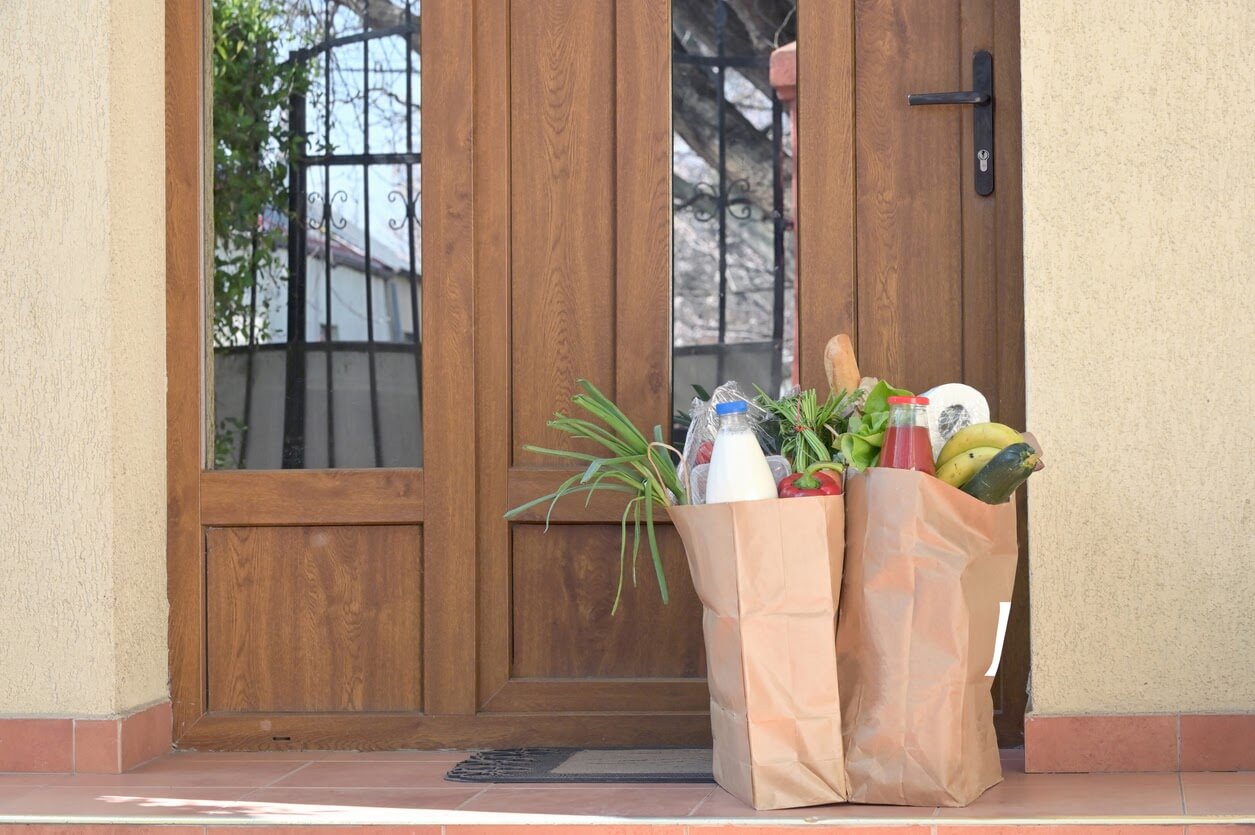 During the current pandemic, we encourage our residents to avoid interacting with large numbers of people whenever possible. Finding alternative ways to accomplish certain tasks at home can keep you and the rest of our community safer.
Ordering your groceries online and having them delivered to The Vintage instead of going to the grocery store is a simple change that you can make to your routine to lower the number of trips outside the building that you need to make each week. Here are some of the most popular grocery stores in the Mount Pleasant area that offer delivery services, as well as details about how each store manages online ordering and how our building is handling deliveries!
Benefits of Utilizing Grocery Delivery Services
Grocery delivery can be a safer and more convenient alternative to shopping in a grocery store for many of our residents. Because following the social distancing guidelines that were put into place in March is still recommended, we encourage our residents to consider grocery delivery to minimize potential exposure for both themselves and the more susceptible members of our community.
Protect Yourself
Ordering your groceries and other essentials online is a simple way to keep yourself and your family safe. During a time when many of our residents are trying to avoid leaving home as much as possible, grocery delivery services can eliminate several trips out of the building each month and minimize the number of people you need to come in contact with.
Protect Others
If you're not feeling well, ordering your groceries online allows you to take care of a necessary task while avoiding other people. Although we generally prefer that residents pick up their groceries from our team members after they are dropped off, we can also bring them to your door for a completely contactless option if needed.
Save Time and Money
The convenience of having your groceries delivered can continue to improve your life even after the world starts looking a bit more normal. If you feel like there aren't enough hours in the day to get everything done, ordering essentials online instead of going to the store can give you more time to spend with your family and on activities you enjoy. Although most platforms do charge a small fee for delivery services, you won't need to spend money on gas or other transportation to go to the grocery store.
The Vintage's Commitment to Meeting the Needs of Our Residents
At The Vintage, we are taking advantage of the latest technology in order to make our building as safe for our residents as possible. We use Mobile Doorman to help our residents order groceries and handle a variety of other types of requests. We will receive your grocery delivery for you and notify you that it has arrived in the app. In most circumstances, we prefer that residents pick up their deliveries from us, but we are able to bring them to your door if needed. We also follow this procedure when residents receive packages or other types of deliveries.
Mobile Doorman makes our residents' lives easier in several other ways. Through the app, you can:
Register guests
Reserve gym time
Participate in our digital bulletin board to communicate with other residents
We particularly recommend making gym reservations at this time to accommodate the lower capacity that we currently require due to social distancing guidelines.
We have also moved many other aspects of living at The Vintage online for your convenience and safety. Residents are able to open package lockers using their smartphones to minimize needing to touch the surface of the locker, and many of our rental services are handled digitally, such as:
Applications
Rent payment
Service requests
Nearby Grocery Stores That Offer Delivery
Several large grocery store chains and small local markets offer delivery to The Vintage. Many of these stores partner with Instacart, a website/app that hires freelance workers to shop for you and deliver your order, while others offer independent delivery services. Here are some of the most popular nearby grocery stores for a variety of budget and diet preferences that deliver to our building!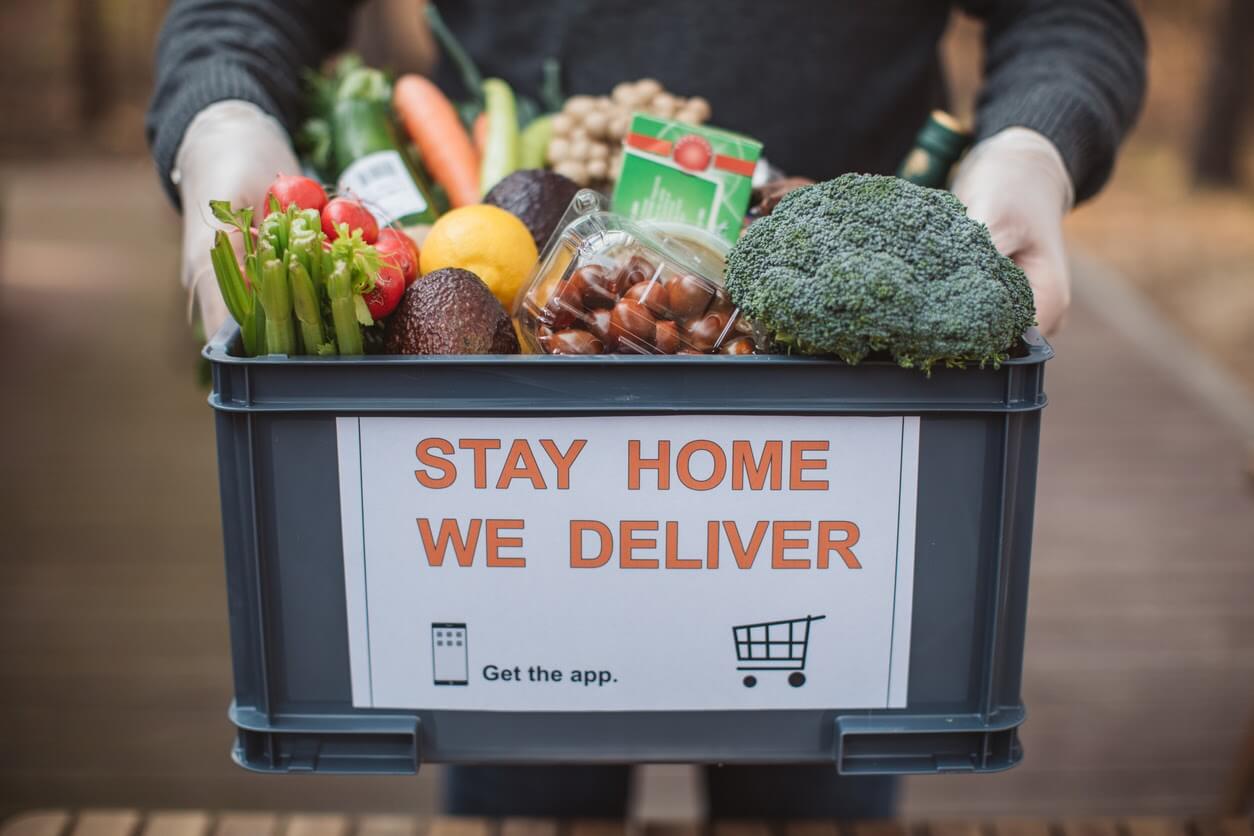 ALDI
901 17th St NE
ALDI is a budget grocery store chain that was created in Germany. The compact market carries more store brands than more expensive name brands and features some of the lowest-priced staple items in town. This location offers grocery delivery through Instacart. In Washington, D.C., most Instacart orders from Aldi and a variety of other grocery stores can be delivered in as little as one hour.
Each Peach Market
3068 Mt Pleasant St NW
Each Peach Market is a local specialty shop that sells a variety of sandwiches, desserts, bakery and deli items, and other grocery products. The market offers delivery via email. Simply send your shopping list to [email protected] before 10am for same-day delivery. You will receive a confirmation email with payment information shortly after placing your order.
Safeway
1747 Columbia Rd NW
Safeway is currently offering free delivery and $20 off your first online order of at least $75. Enter the code SAVE20 when you check out through Safeway's website (not valid on Instacart) to receive this discount on a wide variety of items.
Giant Food
1345 Park Rd NW
Giant Food offers a new online-only loyalty program to help you save money on grocery delivery. By ordering your groceries online, you can save $1.00 on your next order for every 100 points you earn through Giant Choice Rewards from the items you purchase. Giant Food offers grocery delivery through Instacart.
Harris Teeter
1631 Kalorama Rd NW
Harris Teeter is a regional grocery store chain that is popular throughout Washington, D.C. and seven nearby states. Expresslane Online Shopping is Harris Teeter's online ordering platform that can be used for both pickup and delivery services.
Learn More About Grocery Delivery in the Mount Pleasant Area
The Washington, D.C. area also offers a wide variety of other choices through Instacart, Shipt, and other online grocery platforms. If there's something specific you're looking for or you want to find the best weekly sales in town, browsing these websites will put all the information you need at your fingertips.
Our current procedures help make living at The Vintage as safe and convenient as possible for our residents. If you're interested in trying grocery delivery or exploring more of what our building has to offer, download the Mobile Doorman app or browse our list of amenities and the ways that our digital services can make them more convenient to use. Feel free to give us a call at 833-202-6203 if you have any questions or problems when setting up Mobile Doorman!