Being a pet owner can be one of life's small joys, but that joy can turn to frustration when it comes to moving with your four-legged companions. Finding and settling into a new home for you and your animals can be challenging and overwhelming, because the pressure is on to find a place that meets not only your own needs but also those of your furry friend.
Many buildings or homes are unwelcoming to tenants with pets, or only accepting of certain kinds. Many buildings have restrictions on the breed or weight of the animal, or limits on the number per apartment. Apartment hunters should be sure to mention they have a pet (or pets) and ask about the community's pet policy.
This guide will cover what you need to know when moving with a furry friend and offer ideas for finding the right place for everyone concerned.
4 Things to Know When Moving With Pets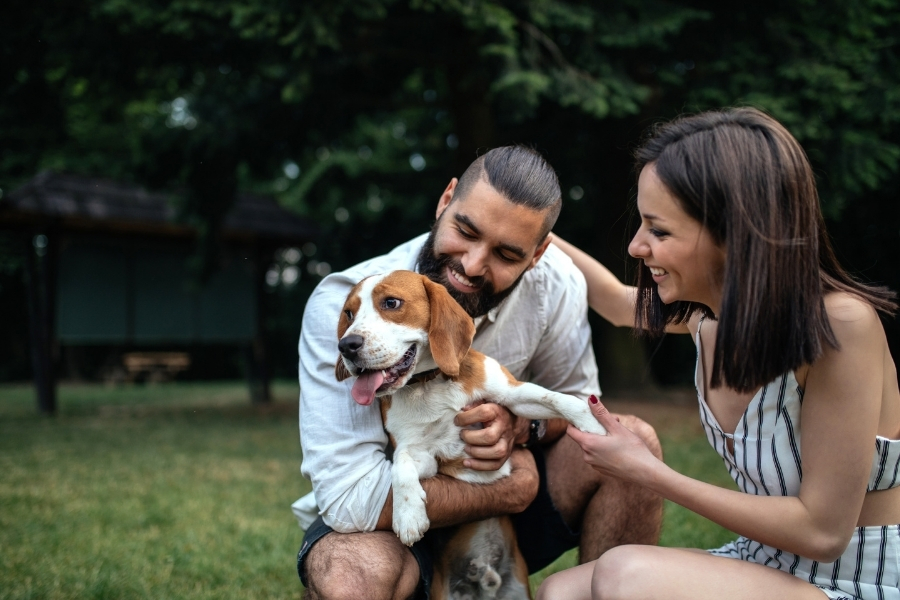 You should factor in your lifestyle as well as that of your pet when searching for a new home. In addition to making sure your new home is pet friendly, there are other logistics that require planning when moving with an animal (or two) from one place to another.
Consider Your Pet's Needs
Maybe you have a dog that needs outdoor space to run around. Maybe you need a designated space for your cat toys and scratching post. A larger animal will likely need more indoor space than a smaller breed. Make a list of your requirements and keep these in mind when searching for apartments. Some places even offer pet-centric amenities such as dog grooming stations, dog runs, and special events for pet owners.
Research the Surrounding Area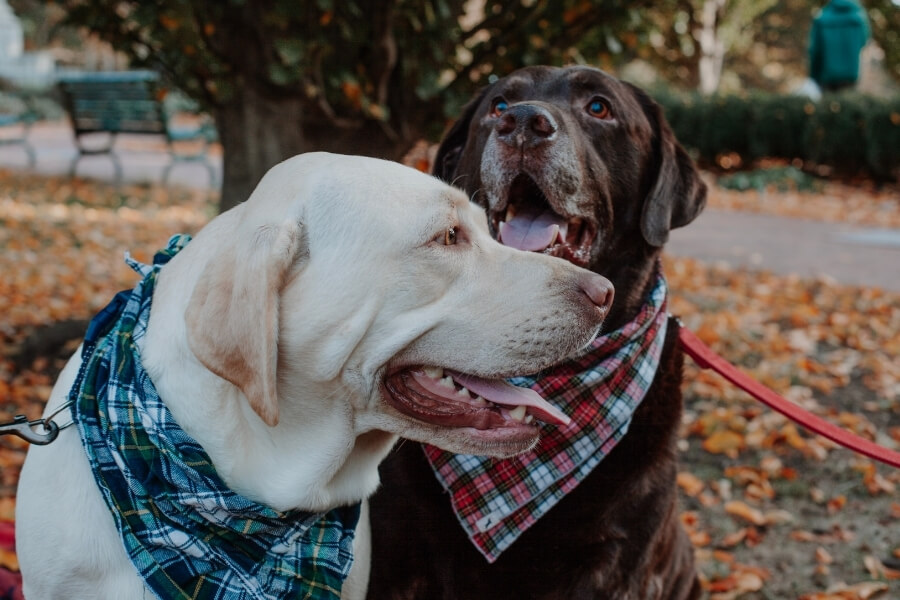 You may have found an ideal apartment in a pet-friendly building, but you'll also want to consider the location. You might check whether there is a park or dog run nearby, or a veterinarian or doggy day care in the neighborhood. Proximity to these and other services are important and could be a deciding factor if you're weighing the pros and cons of more than one apartment.
Read the Fine Print of Your New Home's Pet Policy
Be sure to familiarize yourself with the rules and regulations that apply to pets at your new home. If there's a pet policy mentioned in your lease, make sure you understand all the finer points. If you have questions, be sure to address them in advance to avoid any surprises after moving in.
Moving With a Pet Can Mean Additional Expenses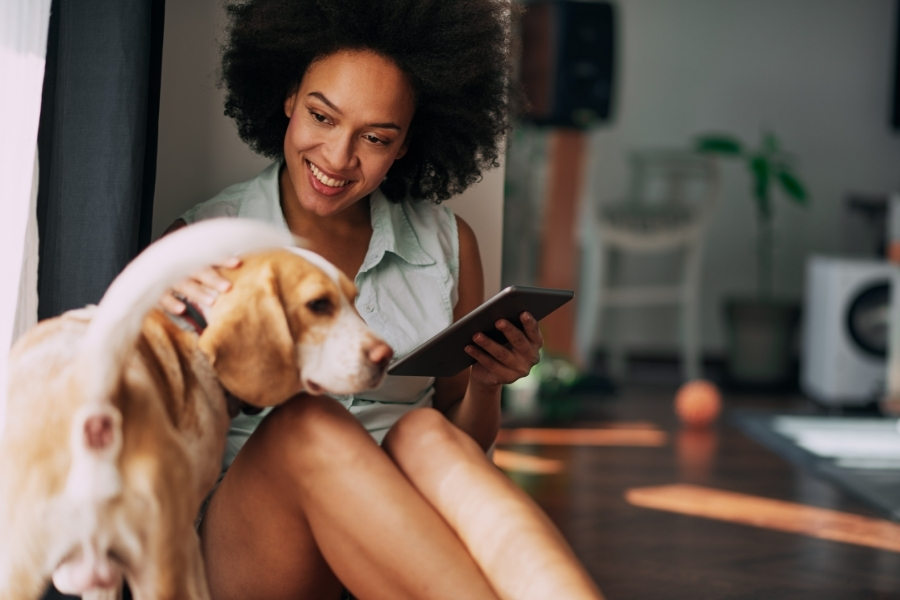 Some buildings charge an extra one-time security deposit for a pet, and some landlords add additional fees to the monthly rent. Be prepared in either case to pay a bit extra for your furry companions. Those moving a long distance may need to use a pet transport service, which will be an additional charge beyond regular moving services.
Taking your needs and your pet's needs into account, and being realistic about the costs involved when moving with a pet, will help guide you in your search for the perfect animal-friendly home.
Tips for a Successful Move With Your Pet
Moving is hectic enough without also having to worry about your pet. With some extra planning, you can help make sure the transition is a smooth one for both you and your animal companions. Keep these tips in mind to make moving with your pet a breeze:
Keep Calm
Pets can sense anxiety in their owners, and it causes them to be anxious along with you. Packing up and moving can be stressful, but if you stay peaceful around your pet, chances are they'll remain calm as well.
Have Your Pet Explore Its Carrier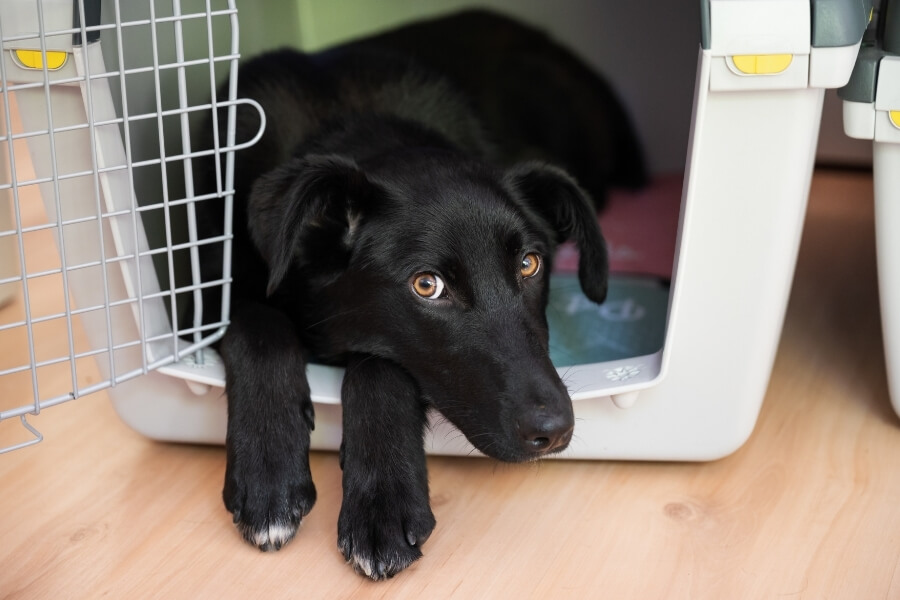 Pets that will be transported in a kennel or crate will be more relaxed if you have them spend a few nights in the kennel prior to moving day. This will get them acclimated to the space and make things more comfortable and familiar.
Send Pets Elsewhere During Loading
The activity, and perhaps extra people, involved on moving day can cause a pet to panic or become overly excited. Send your pet to doggy day care, if possible, or keep them in a space away from all the action.
Prepare an "Overnight Kit"
Pack a bag with enough food, cat litter, toys, medicines, and other essentials to get you through the first few days of unpacking. This will avoid having to search for these items when you arrive at your new home.
Settle Into Your New Digs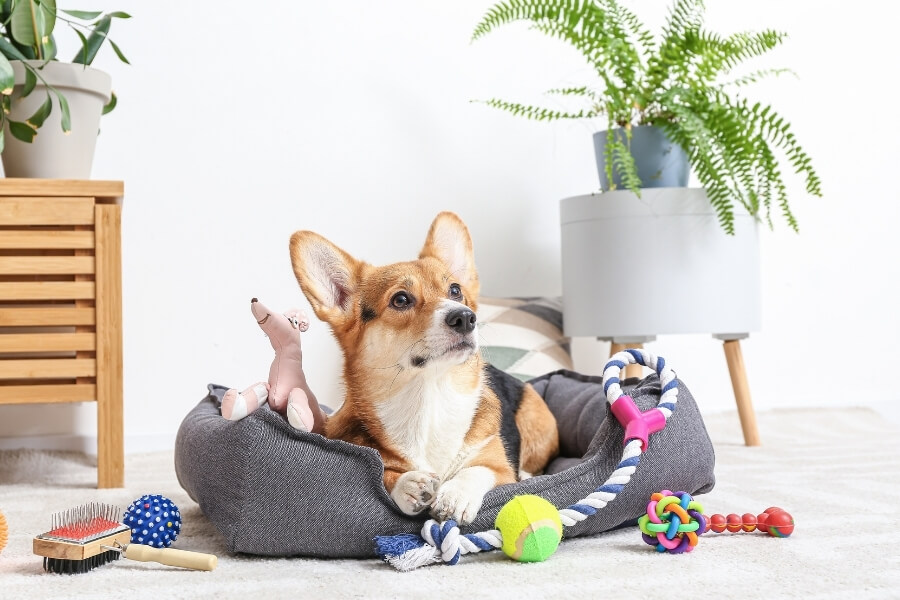 Make sure your pet has its own space in your new home with familiar toys, blankets, or other accessories. Confine them to a certain room or section of your home while they get adjusted to the new environment, if possible.
Even the above ideas aren't guaranteed to make moving with pets a breeze, so make sure you give your pet as much attention as possible. One way to do that is to explore your surroundings with your pet. If you've got a dog, check out dog parks in your area. (If you're in Washington, D.C., here are the best dog-friendly greenspaces).
Your Go-To Team for a Pet-Friendly Apartment in D.C.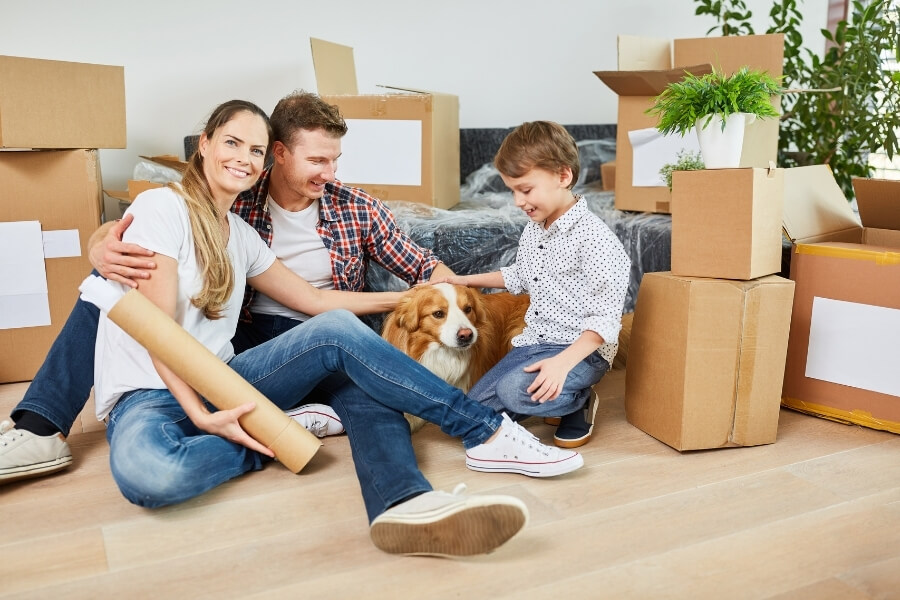 At The Vintage, we welcome your pets with open arms. Residents love our pet-friendly community in some of the area's top neighborhoods. Read more about our pet policy here.
We offer a variety of floor plans to suit a range of needs for both you and your four-legged friends. Contact The Vintage today, and we'll help you and your pets find your ideal home.