There is almost nothing better in the warm spring and summer months than being able to pop into a local juice bar to get a fresh juice filled with seasonal fruits, vegetables, herbs, and more. The same can actually be said year-round, as the nutrients in fresh juice can help you stave off colds and infections during the cooler months and keep your body functioning at its best.
The good news is that there are plenty of juice bar options in Greater Washington, D.C., including in the Mount Pleasant neighborhood. Here are a few local favorites, and all within a few minutes' walk, drive, or public transit commute of The Vintage.
5 Must-Try Local Juice Bars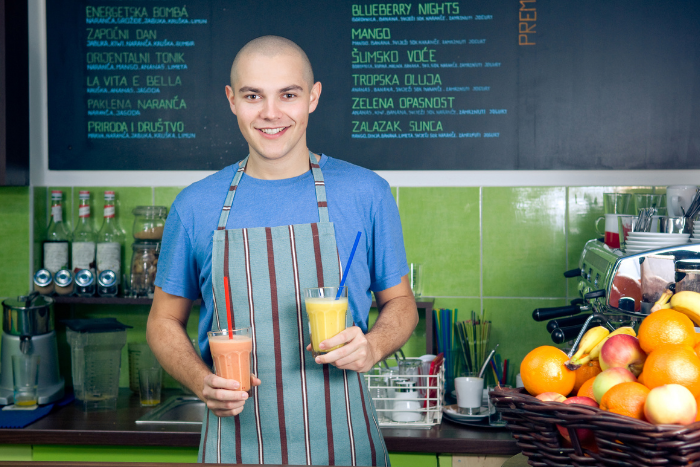 If you're in the mood for a fresh juice to take with you on your commute to work, on a walk through a local park or dog park, to freshen up after a good workout, or as a pick-me-up while you're conducting business from home, the Mount Pleasant neighborhood has you covered. Here are some local juice bar favorites.
JustJuice Smoothie Bar
If you're looking for a juice company that's focused on "spreading the smoothie love," JustJuice Smoothie Bar may be the spot for you. The company prides itself on supporting local farmers in Maryland, Virginia, and Washington, D.C. and providing the area with healthy and energizing beverages made from organic, locally grown produce. It's drinks are 100 percent natural with "no weird stuff" added, meaning you get local, organic, "just the good stuff" ingredients every time you stop in. JustJuice's mission is to serve the healthiest smoothie in the greater D.C. and Virginia area, as well as "supporting just causes through business" by giving back to people and the planet. Best of all, it is located on the corner of 14th Street NW and Park Rd NW, a convenient 7-minute walk or 5-minute drive from The Vintage.
Amen Cafe
For a nearby cafe that offers a neighborhood-friendly environment to all walks of life, Amen Cafe is just off US-29 and Rock Creek Church Road NW and a must-try. It's a 7-minute drive or 21-minute walk from The Vintage, meaning it's the perfect distance if you're looking to go for a nice walk on a weekend or to clear your head during a break in a long day of work. Amen Cafe is proud to offer both American and Ethiopian cuisine as well as a robust selection of smoothies and freshly pressed juices. Each juice and smoothie is "made to order" using "special family recipes," and there is certainly something for everyone at this community gathering spot.
NuVegan Cafe
Those searching for a vegan restaurant with plenty of fresh options — including fresh-squeezed juices and smoothies — may want to check out NuVegan Cafe on Georgia Ave NW. The restaurant is located just 18 minutes' walking or 5 minutes by car from The Vintage, and has a mission "to become the motivating force that sparks a movement towards global awareness by redefining the perception of vegan cuisine." It offers plenty of vegan options in addition to a menu of juices including apple, carrot, cucumber, garlic, kale, parsley, beet, celery, collard greens, ginger, lemon, spinach, and tomato. Visitors can mix up to three fresh-pressed juices for nearly endless combinations, plus add extras such as agave, banana, ginseng, maple syrup, or spirulina for a minimal fee. NuVegan Cafe also offers smoothies and shakes in mouthwatering flavors such as citrus surprise, strawberry cream, and carrot cream.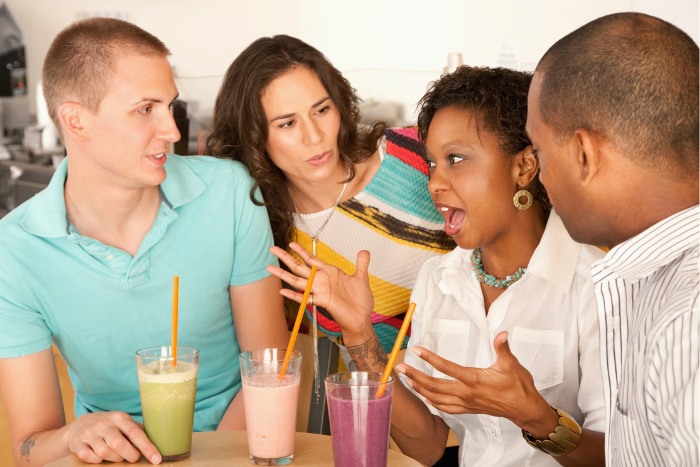 Eat Well Juice Bar
Located on Georgia Ave NW just a 23-minute walk or 7-minute drive from The Vintage, the Eat Well Juice Bar is a must-visit for those interested in supporting black-owned, women-led businesses in Greater D.C. The cafe carries coffee, donuts, and sandwiches in addition to smoothies, plus a full menu of pre-designed smoothies with health benefits in mind. IVisitors can choose from options such as the Anti-inflammatory — which includes, carrots, mangos, banana, ginger, turmeric, chia seeds, and orange juice — or Awake, which boasts dark chocolate, banana, oats, coffee, honey, and almond milk. Eat Well Juice Bar is the perfect place for a casual outing, delicious breakfast or lunch, or to pick up a healthy alternative to other quick bite options.
Turning Natural Juice Bar
Those looking for a holistic approach to juicing systems might want to check out Turning Natural Juice Bar on 9th Street NW, a 9-minute drive from The Vintage. The shop offers locations throughout Greater D.C., providing residents and visitors with fresh bottles of cold-pressed juices to purchase and take home, juicing classes that teach "juicing, blending, and cleansing," pre-created cleanses, and a menu of single-serve smoothie and juice options for fresh juices to enjoy on the spot. Those looking for a quick bite can also peruse a menu of fresh salads, vegan pastries, acai or pitaya bowls, waffles, black bean burgers, spinach patties, and more while in the store.
The D.C. area is home to plenty of smoothie and juice bar options, meaning there is sure to be something for everyone. The eclectic Mount Pleasant neighborhood is just as inclusive, making it the perfect place to live, enjoy, and call home.
Come Home to The Vintage
A healthy life requires balance. Having the right place to call yours at the end of a long day can make a huge difference in your health, wellness, and overall happiness. The Vintage on 16th is proud to offer city sophistication blended with suburban culture, giving residents everything they need to enjoy a quiet retreat in a beloved neighborhood filled with plenty to do and see. Our building is also just a few minutes' walk from Metro stops at Columbia Heights, 14th STreet, and Adams Morgan, which means you can be anywhere in the city in no time.
Are you looking for your next apartment home? Contact the leasing experts at The Vintage to schedule a tour or discuss available rentals today.