D.C. is home to some of the nation's most well-known photographers and photography studios. There's no shortage of talented professionals in the area who can help you take your photos to the next level.
Photography classes aren't just for the artistic types, either. If you've ever wanted to capture a family moment, preserve memories, share your experiences with friends, or appreciate the world around you, you're probably a photographer at heart. Photography offers a way to observe the world around you, find ways to connect with others, and challenge yourself to grow and improve in a wholesome, fun, and exciting hobby.
If you've ever been interested in taking a class and begin improving your photography, you're in luck. This guide will give you all the information you need to take a photography class right here in the local area and start snapping.
5 Places to Take Photography Classes in D.C.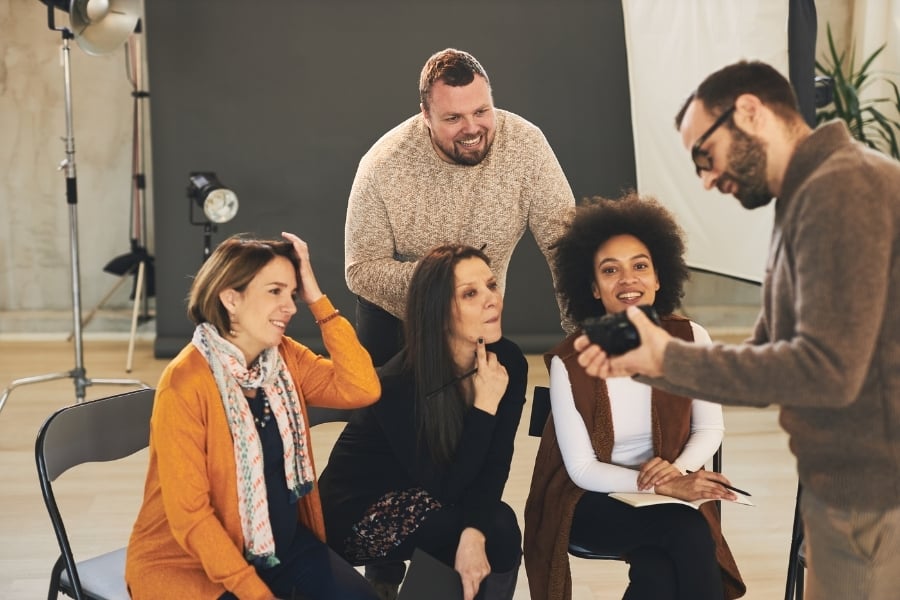 Whether you're shooting from behind a fancy DSLR camera or just your iPhone, you're ready to get started. The following studios offer beginner-level classes that will introduce you to the fundamentals you need to start improving those skills right away. Each has a unique approach to teaching photography fundamentals, varying curriculums, and exciting opportunities to learn both at home and all around the city.
You'll learn about light, composition, exposure, editing, and more in a fun and friendly environment. All you need is your camera and the desire to start getting more from your pictures.
Focus on the Story
Focus on the Story is an independent, non-profit organization aiming to use photography to spark meaningful conversations at the intersection of policy, civic engagement, and visual storytelling. It hosts exhibitions, Zoom discussions, meetups, field shoots, and of course, classes for photographers of all levels. You can check out their event schedule here and find a suitable course for your experience level. Focus on the Story is also just a 15-minute drive away for Vintage residents.
Sam D'Amico Photography
Sam D'Amico is a local professional photographer and instructor. His previous work as a photojournalist includes over 500 assignments for the New York Times. Today he teaches interested students how to bring their photography skills to new heights. His classes were voted the "Best Art Class" in 2018 by Washington City Paper readers, so you're in for a good time. Sam reconstructed all his courses for online learning during the past year, so if you're looking to improve your skills with one of D.C's most experienced photographers right from the comfort of your home, you can get more information about Sam D'Amico here.
Capitol Hill Arts Workshop
Capitol Hill Arts Workshop (CHAW) is a local provider for all kinds of art classes, including photography classes, for youth and adults. For experienced photographers, CHAW is home to one of the only open darkrooms in the city where anyone (after a short orientation) can use the facilities for their work. It has a constantly evolving class schedule, but you can find more information about photography classes here.
Lincoln Photography
Lincoln Photography offers private lessons to passionate photographers in various locations, including Dupont Circle, the Smithsonian Institution Castle, and the Lincoln Memorial. It offers an "Intro to Photography" series that leads less-experienced photographers through an eight-part course beginning with the basics of using your camera to more advanced concepts like aperture, exposure, depth of field, and how to use editing software to finish your photos. This series even has an optional camera pre-selection class if you're struggling with finding the right equipment to get started. Lincoln photography also offers individual classes covering specific topics such as nighttime photography, composition, and various editing software.
Washington Photo Safari
Is your ideal photography class more about getting out into the city and snapping photos and less fiddling with your camera in the classroom? Well, Washington Photo Safari might be for you. WPS prefers to teach photography with a hands-on, out-in-the-field approach organized into "safaris" that are half-day or full-day events where a group of students can capture various locations throughout the city. Its instructors work with the students while taking pictures, helping them with the technical aspects of their cameras along the way.
WPS is accessible to anybody with a desire to take photos, offering an online workshop focusing on how to improve your photography skills with just your iPhone and how to get the most out of some of the advanced features the iPhone offers. It even has a 3-hour museum Safari just for smartphone photographers! Most of the Safaris begin at or near Metro stations, so they're incredibly easy to get to — especially for Vintage residents.
Our nation's capital is packed full of architecture, natural beauty, and culture that's worth capturing. Plus, you live near some of the nation's most talented and passionate photographers who can help you use your equipment to its fullest. All that's left is to sign up for your first class, workshop, or meetup and get snapping! Whether you're an advanced shutterbug or you're just getting started in the hobby, you've got everything you need to begin shooting right here in the local area.
Enjoy the Best Parts of City Living at the Vintage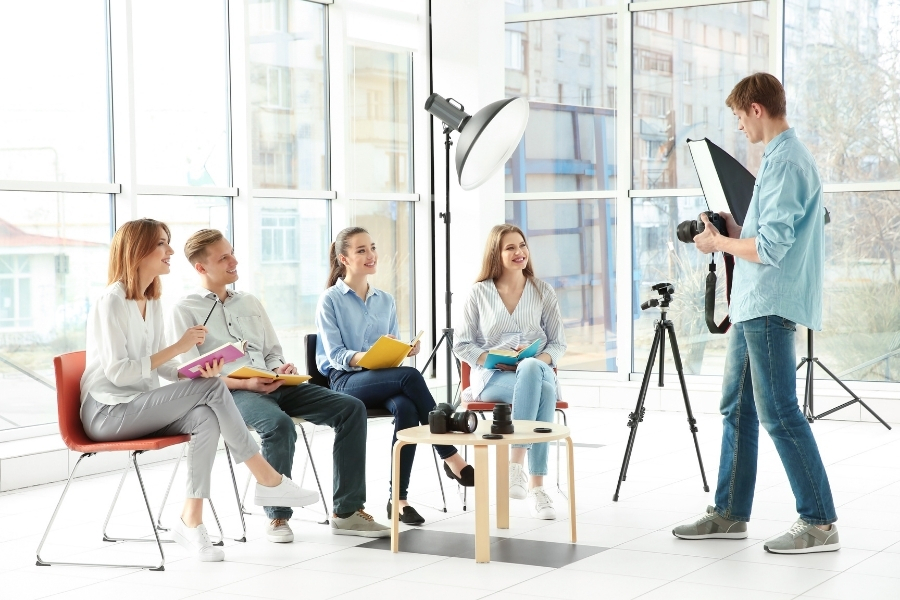 We're always encouraging our residents to get out and enjoy everything the city has to offer. If you're not yet a resident, consider joining our community. Whether it's taking a private photography lesson, enjoying a lovely brunch in D.C., or just doing a little local shopping, Vintage residents get to experience the region on a whole other level.