Summer is here, and there's no better place to enjoy the weather than Mount Pleasant, D.C. The season is great for allowing residents and visitors to get out, see the sights, and enjoy the more mild temperatures. Whether it's taking a stroll through beautiful, historic streets, grabbing a cup of coffee on a cozy patio, doing some local shopping, or enjoying the neighborhood's natural beauty, there's truly no shortage of warm-weather fun.
Whether you're a local or just visiting for a while, here are the five must-try things to do in Mount Pleasant this summer.
1. Take a Scenic Walk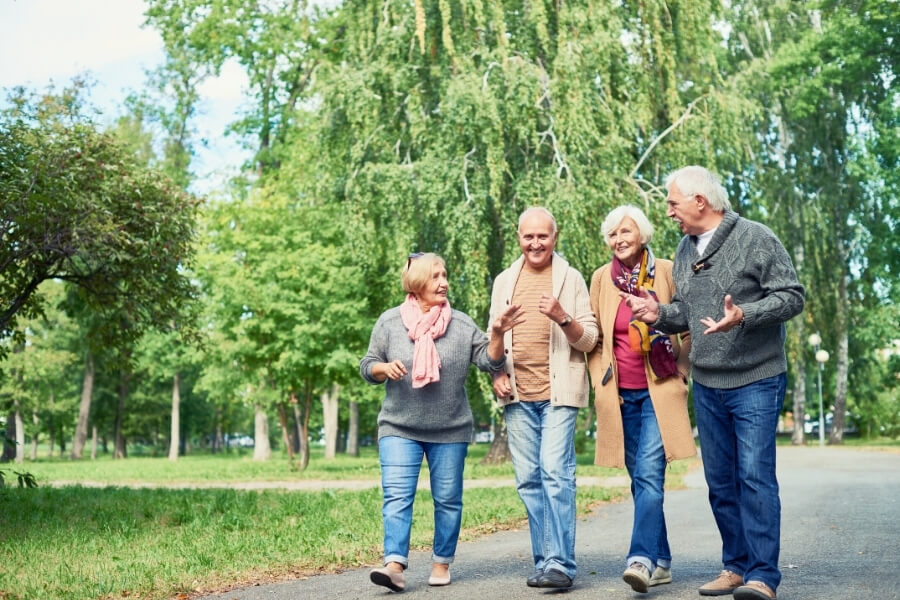 The Mount Pleasant area is filled with rich history that's truly worth seeing. Try taking a walk or bike ride through the neighborhood to see its village-like character from centuries past, including notable sites such as:
Ingleside, the neighborhood's oldest home

Czech Row, a place where Czech and other European refugees found a community after fleeing political hardship in the 1940s

The home of Dr. Robert Dean, the first African-American to own a home in Mount Pleasant
You'll also see historic architecture, a diverse group of ethnic restaurants, local businesses, and so much more. If you're looking for a more structured experience, check out the Mount Pleasant Heritage Trail, a self-guided tour that leads you to many of the neighborhood's historical sites; even the path that Teddy Roosevelt walked to go skinny dipping in Rock Creek Park.
2. Dine at One of the Many Patio Cafes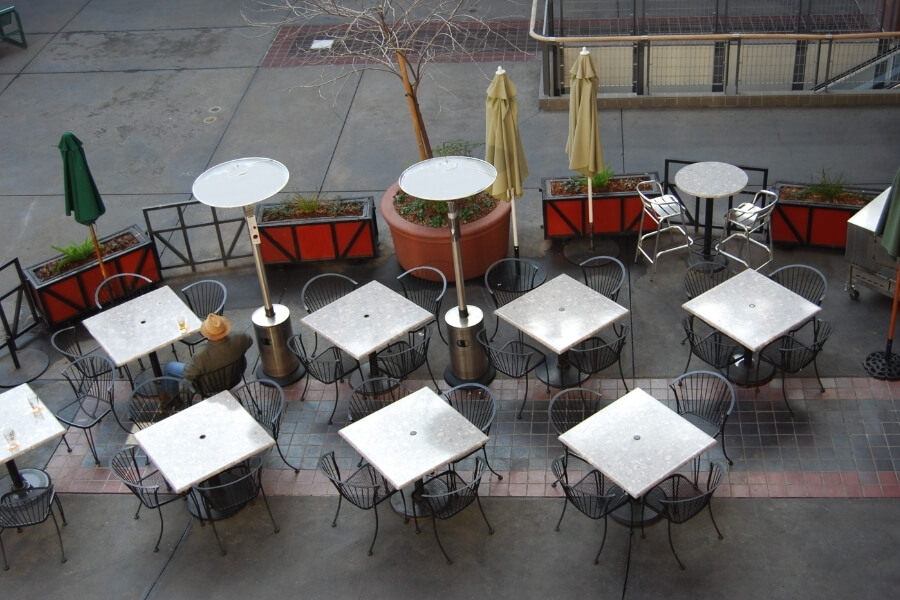 Looking for a high-quality cup of coffee or a bite to eat? Try it outside in one of the many local cafes offering outside patio seating:
This Parisian Cafe offers guests Ethiopian and French flavors on a cozy and comfortable patio. Plus, they serve an all-day brunch on the weekends and have daily happy hour beer and wine specials. It's also a fantastic place to enjoy a cup of coffee.
A local favorite, Haydee's is the creation of El Salvadoran immigrants Haydee Vanegas and Mario Alas. For over 20 years, they've been providing locals and visitors authentic and delicious El Salvadoran dishes. Haydee's currently takes reservations for patio seating from 5 p.m. to 11 p.m.
Purple Patch is the neighborhood's go-to spot for Filipino cuisine. This award-winning cafe serves brunch, lunch, and dinner on a lovely patio that is also dog-friendly (leashes required). If you're going for breakfast or brunch, try their Ube waffle and Filipino fried chicken for a unique and delicious take on a classic American breakfast.
Marx Cafe serves carefully selected craft beers and cocktails alongside their famous Mediterranean cuisine. This cafe offers a distinctly European atmosphere that creates a warm and welcoming atmosphere for guests. They are currently open for patio seating, just in time for the summer weather.
Dos Gringos has been a pillar of the Mount Pleasant Community since its opening in 1999. They're known for their unbeatable all-day breakfast, but also serve sandwiches and a robust dinner menu. Plus, they have a cozy patio that's perfect for a summer day.
3. Visit the Farmer's Market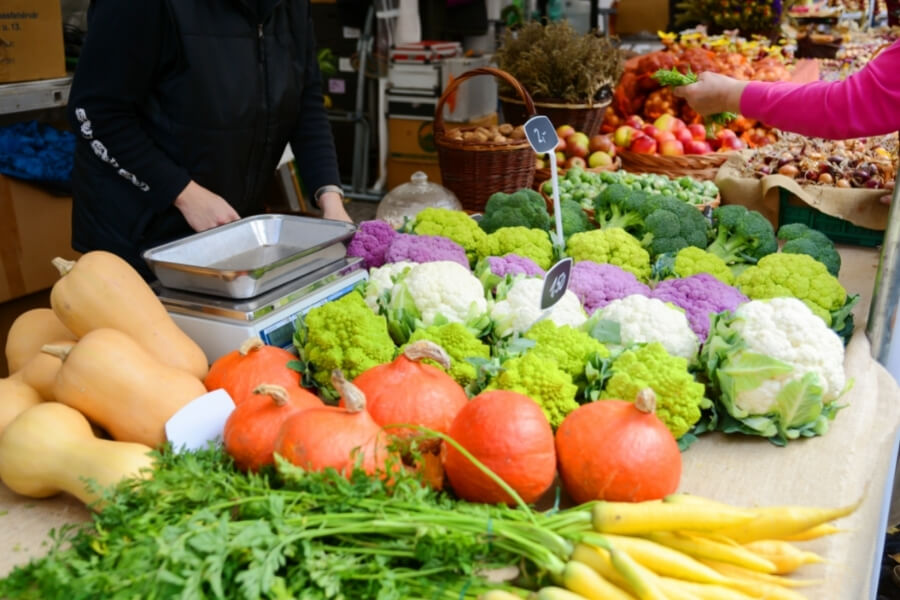 If you head over to the Mount Pleasant Street Plaza at 17th & Lamont on a Saturday morning this summer, you'll find the neighborhood farmer's market. It is producer-only, meaning everything sold is made by the folks selling it, and you'll find so much more than just locally grown produce. The market hosts a bike clinic for passionate cyclists, a book sale by the Mount Pleasant Library, a compost collection, and more. Whether you're looking for high-quality, locally sourced food or a way to spend a Saturday morning outdoors, you'll definitely want to stop by.
4. Take a Trip to the National Zoo
Just a few minutes from Mount Pleasant, Smithsonian's National Zoo remains one of the neighborhood's most popular attractions. The best part is that admission is completely free for all guests. You can walk through the Zoo's numerous exhibits, including Great Cats, the Cheetah Conservation Station, Elephant Trails, the Small Mammal House, and many more. You can also get a free Asia Trail/Panda pass that will allow you to access Asia trail exhibits, including a giant panda viewing. For more information about how to obtain your free entry pass or Asia Trail/Panda pass, check out the National Zoo's website.
5. Go for a Bike Ride at Rock Creek Park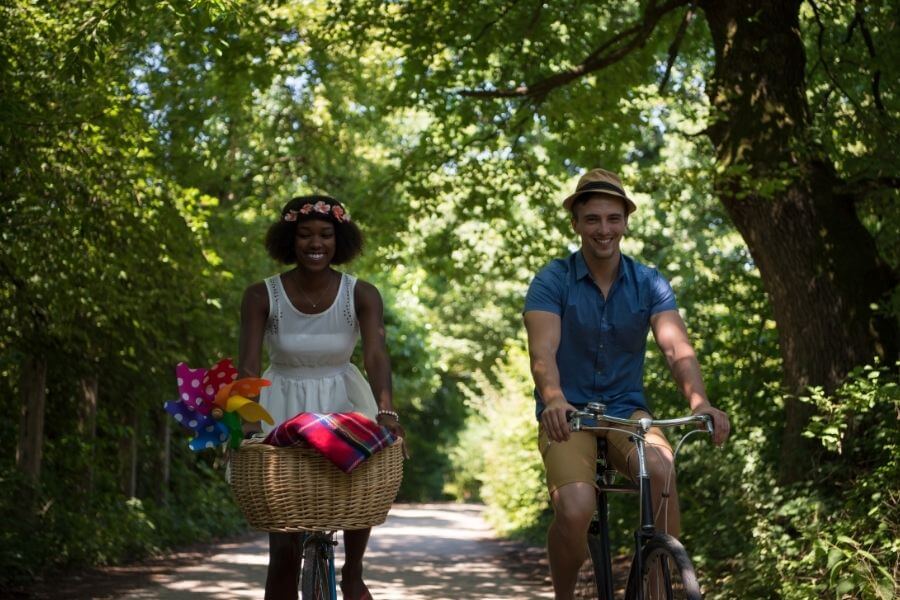 Rock Creek Park is a 1,754-acre National park located near Mount Pleasant. It offers visitors the opportunity to escape the bustling city and enjoy a peaceful, natural oasis where they can enjoy a great variety of outdoor activities. The park has numerous bike trails that cycling fans love. You can bring your own cycle or go to one of multiple Capital Bikeshare stations nearby (including one on 17th St NW by Lamont Park and one on Harvard St and Adams Mill Road NW). When the weather is at its best this summer, you'll love riding these scenic trails.
Find the Perfect Place to Call Home
Mount Pleasant is a beautiful place to live year-round, but when summertime comes, the sun comes out, and the warm weather approaches, locals and visitors never find themselves without things to do. So, what are you waiting for? Go out and have some fun in the sun!
Are you looking for your next apartment home? Contact the leasing experts at The Vintage to schedule a tour or discuss available rentals today.