How to Get in Shape for Spring Weather
The days are short and it's chilly outside, both of which often lead to a preference of hibernation over being out and about. It's easy to grab a quick bag of fast food on your way home from a long day at work, skip the gym or workout because you're tired and it's dark already, and then sit on the couch under a warm blanket until it's time to go to bed.
The bad news is that that seasonal routine is a recipe for bad habits. It can quickly become normal to do whatever is easiest, regardless of how those easy things impact your health.
The good news is that you can create a routine filled with healthy alternatives with just a few simple adjustments. Here's how to stay active even during the darker, shorter winter days to get yourself fit and ready for spring.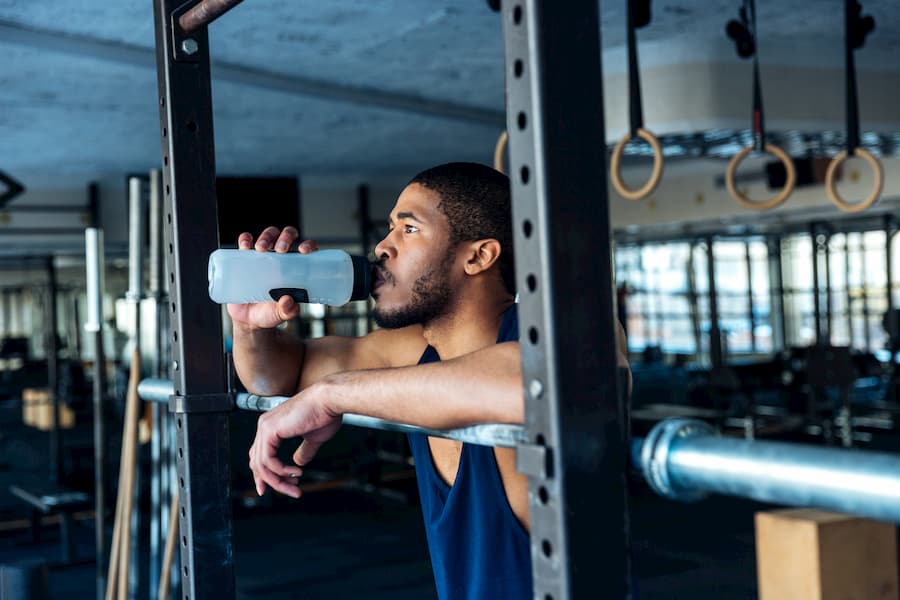 Easy Tips to Keep Moving
Everyone's likely heard that they need to move around more if they want to get or stay in shape. If you're used to running or walking outdoors for your exercise, keeping active when the weather turns chilly and the days are short can be a bit of a challenge. Here are some easy ways to combat this problem:
Bundle up and wear light-up or reflective gear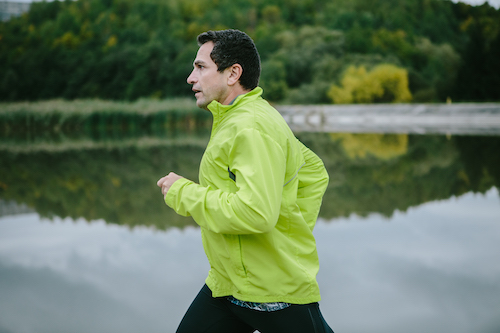 Colder months don't have to prevent you from partaking in your normal outdoor exercise activities. Plenty of activewear brands offer lined lightweight jackets, moisture-wicking fleeces, water-resistant raincoats, and more, keeping you warm and dry on your pre-dawn or after-dusk runs or walks.
Reflective belts and LED-lighted harnesses and wrist bands help keep you visible to motorists if you're running on or near roads. Just be sure to keep an eye on your thirst levels, as the dry winter air can quickly dehydrate outdoor exercisers.
Join a gym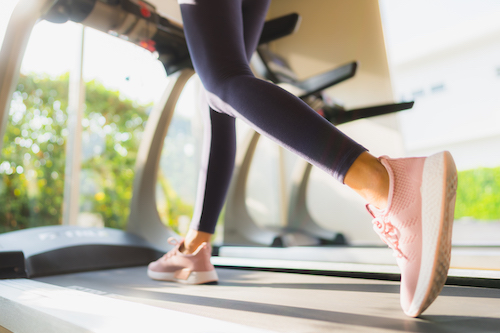 Local gyms are always running membership specials. They're conveniently located, typically tucked right into urban neighborhoods or along busy commuter routes, making them an easy stop on your way to or from work.
Most have a variety of offerings to suit each member's needs, too — like cardio machines, free weights, barbells, and classes — and provide a temperature-controlled, safe space for exercise.
Try At-Home Workouts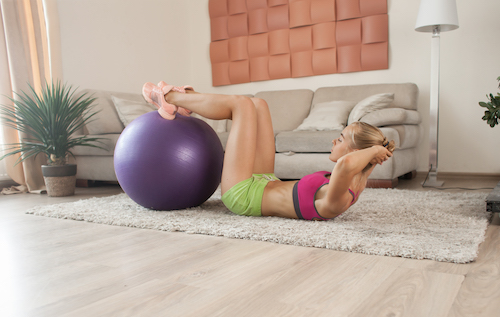 Many digital workout brands offer comprehensive platforms filled with workouts for just about everyone, and the pricing is typically pretty affordable (sometimes even free!). These platforms allow you to make an account and track your workouts, including core strength, stretching, yoga, running, other cardio, bodyweight workouts, and more.
A quick internet search will bring up tons of platform options, so do some research and find the one that best fits with your goals. Not interested in joining a particular platform? Try a YouTube search. Plenty of personal trainers and fitness brands offer online workout videos there for free.
Find a workout buddy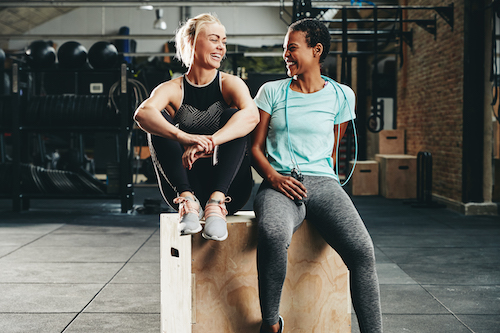 Whether it's a coworker who's also looking to get in shape for spring, an old friend with whom you just happened to reconnect, or a new fitness-minded person you've met through a platform like Meetup, finding someone who can be your workout buddy will go a long way toward keeping you on task.
Trying to maintain a schedule on your own might be difficult if you're in the process of breaking bad habits, but working out with a friend will keep you accountable and force you to rethink skipping the gym. Signing up for a class — even a free one — will also help ensure you're sticking to your new workout routines.
Try something new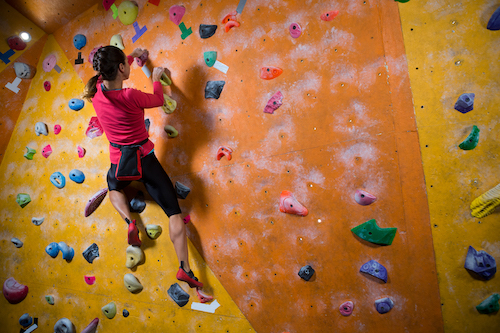 Many people fail to stick to a workout routine because they're in a rut, repeating the same workouts or classes every day without much variation. This can have some unintended consequences, though, even for avid gym rats. Your body gets used to performing the same movements after a period of time, meaning repeated workouts are no longer as effective.
Those who find a treadmill or elliptical program tend to feel a lot like being a hamster running on a wheel will not be stimulated by or interested in repeating said workouts. Trying at least one new thing every session engages your body in new ways, tests your muscles, raises your endorphins, and gives you something to look forward to each time you go to the gym.
Push yourself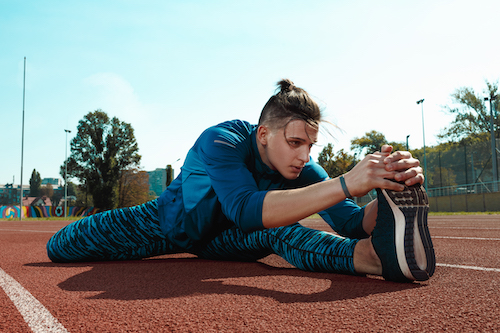 While your main goal is to get to the gym a few times per week, the next would be seeing results from those sessions. Doing things that don't tax your body will prevent results from happening, often leading to discouragement and disinterest in continuing with your workout plans. Many trainers advise clients to give their 100 percent each day, even if what equates to 100 percent changes day to day. Shoot for at least 60 to 80 percent of your maximum effort, and you'll see results in no time.
Change your diet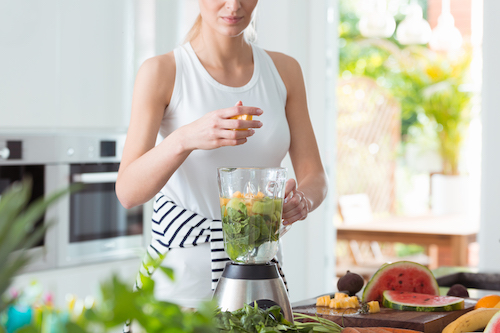 Many trainers also advise clients that they cannot out-train bad eating plans. Making it to the gym is a plus, but all the hard workouts in the world won't combat a diet filled with sugars, unhealthy fats, fast food, soda, and other sugary or not-too-good-for-you treats. Consider keeping a food journal to help identify which areas of your diet could stand to improve, and shoot to consume at least 80 percent whole and healthy foods and just 20 percent less-than-whole or treat-type items.
Set attainable goals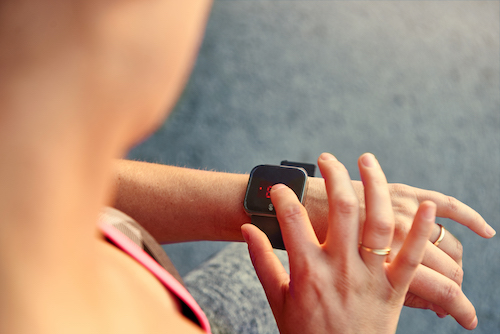 Wanting to be a supermodel or Olympic-level bodybuilder by spring is a goal, to be sure, but it likely isn't an attainable one. The people who do best with healthy eating and regular workouts set attainable goals and micro goals, then focus their efforts on achieving them.
Examples of healthy, achievable goals might be losing 1.5 pounds per week, drinking 60 ounces of water per day, running 10 miles per week, keeping a daily food journal, hitting three cycling classes per week, or working to add 10 pounds of weight to an exercise in two weeks.
A personal trainer can help you assess your goals and how to set micro goals to achieve them.
You'll be surprised at the results you'll see by spring if you get started now. Don't wait: Start getting active with any of the above suggestions today!