Don't Rent an Apartment Until You Read This Guide
Becoming a first-time apartment renter is an exciting experience, whether you're moving across town or the country. It's a rite of passage that establishes independence and responsibility for many. Renting an apartment can seem like an overwhelming process, but everything will go smoothly with a little research and planning.
Considerations for First-Time Renters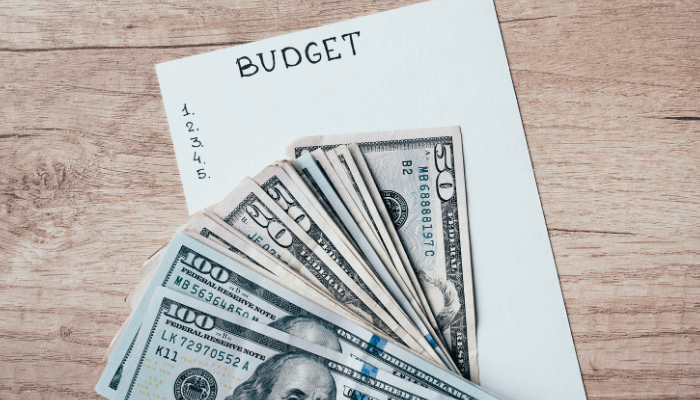 There are a few things a first-time apartment renter should decide before beginning their search. Perhaps the most important decision is the budget: how much can you afford to spend on rent each month? Be sure to consider the additional costs that are involved with moving into a new apartment when planning your budget, such as:
security deposit

pet fees

amenity fees

utility costs

moving costs
You may want to consider getting a roommate when figuring out your monthly rent budget. A roommate will allow you to afford a larger or more upscale apartment as well as have someone to share household chores and upkeep with.
Another thing to consider is whether you'll need a co-signer or guarantor. A co-signer "vouches" for your lease by signing the contract. If you are unable to pay your rent, the burden legally falls upon the co-signer. First-time renters often need a co-signer because they have no rent history that shows they are reliable and responsible.
Tips for Finding Your Ideal First Apartment
You're ready to find your dream abode now that you've settled the basics. Here are some ways to ensure you're getting the most out of your apartment search.
1. Narrow the Search

Think about what part of town or neighborhood you'd like to live in and target those areas. You may want to base your decision around where you work or where you like to spend your free time. It's also good to consider whether you'd prefer to live in a quiet part of town or close to restaurants, museums and other venues.
2. Consider Amenity Preferences
When it comes time to look for an apartment, there's more to it than just setting a budget and picking a neighborhood. There are several other things you'll want to think about. If you live in an urban area, parking might be difficult to come by or cost extra. It's also a good idea to consider which amenities, if any, are most important to you. Do you prefer a lobby attendant for added security? Have you always wanted to live somewhere with a pool? If you have pets, you'll want to make sure your potential new apartment is pet friendly.
3. Do a Walk-Through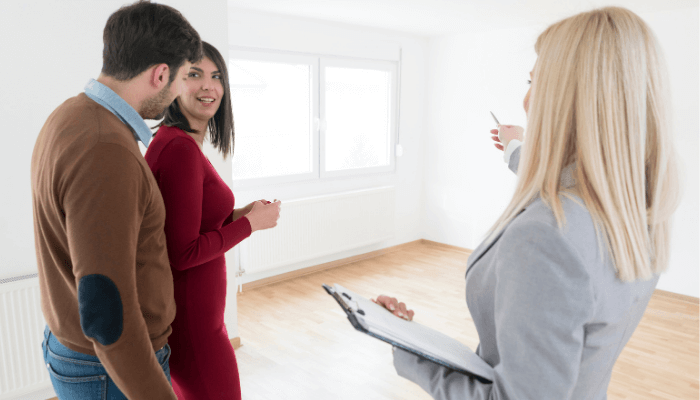 If you're moving to a new city or town, it can be hard to view apartments in person. But as helpful as photos and online tours are, nothing can replace physically being in the space and seeing it with your own eyes. Not only will you get a better idea of the apartment itself, but you'll also get a better feel for the building and the surrounding neighborhood.
4. Ask About Utilities
Some apartments include some or all utilities in the monthly rent. Be sure you understand which utilities are included (if any) and which ones you'll need to cover yourself when searching for apartments. Understanding your utility costs will help you stay within your target budget each month.
These are a handful of very helpful tips for finding your first apartment. Don't leave home without them! So, now that we've covered the basics, what are your next steps?
The Application Process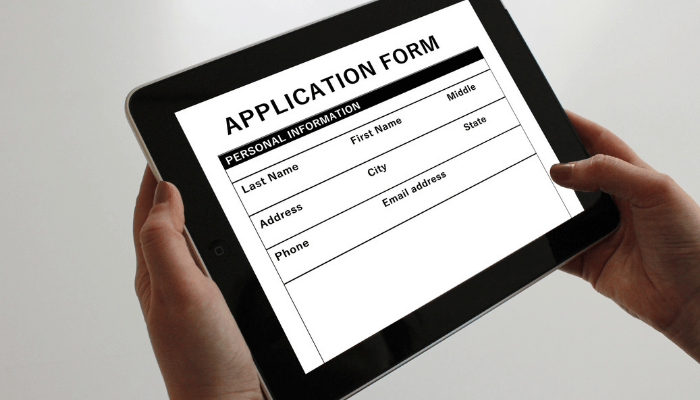 Once you've found your ideal apartment, you'll need to go through the application process. A typical application process involves the following steps:
Fill out the application (usually done online).

Pay the application fee.

Give consent for the landlord or management company to run a credit check and a criminal background check. You may also be asked to provide character references, especially if you don't have a lengthy credit history or have poor credit.

Sign the lease. After your application is approved, you'll be sent a copy of the lease to sign. Read over it carefully and ask questions if anything is unclear.

Pay the security deposit, first month's rent, and any other fees. You may also need to prepay any pet fees, amenity fees, parking costs, etc.

Pick up the keys.
These are the steps of the typical steps of the application process. Before you settle into that brand new lease, there are a few additional considerations to make the move go smoothly, especially if you're a first-time renter.
3 Common Mistakes for First-Time Renters
Even if you've planned ahead and done your research, first-time renters can make some common mistakes. Here's how to avoid these pitfalls.
1. Forgoing Renter's Insurance
Renter's insurance is often an afterthought, especially for first-time renters. It's important to have coverage, however. Some management companies even require it. Without renter's insurance, your personal property isn't protected, and you could be held liable for any injuries that occur in your apartment.
2. Neglecting to Read the Lease
This is a crucial yet often overlooked step. It's important to read through all sections of your lease to be sure you understand what's required of you and what you should expect of your landlord or management company. If you understand the terms of the lease in advance, it should avoid misunderstandings down the road.
3. Forgetting to Set Up Utilities
Some apartments include some or all utilities in the monthly rent. But some require you to set up utilities on your own. Be sure to research what utilities you're required to set up on your own and coordinate with the utility company in advance of your move-in date. You don't want to spend your first night in your new place without electricity or internet!
Planning in advance can help a first-time apartment renter avoid these pitfalls. Renting, especially for the first time, is a pretty monumental step in life, so take a little extra time to prepare.
Looking for Washington, D.C. Apartments?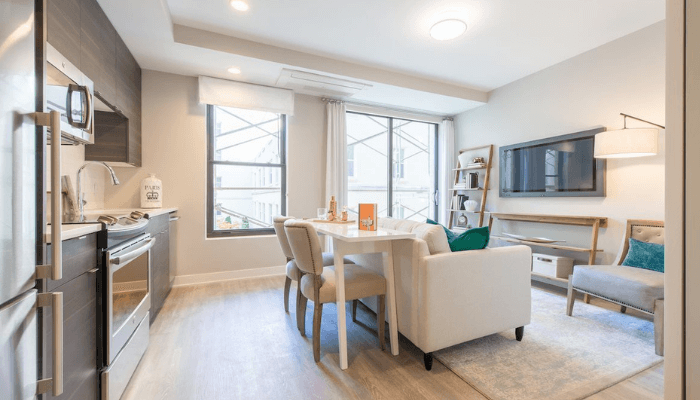 If you're a first-time apartment renter looking to call D.C. home, contact The Vintage on 16th to speak with a leasing agent about available apartment homes. We're a historic, pet-friendly community with an array of amenities. We're here to help you find your ideal first home.